Chester Merchants Press Release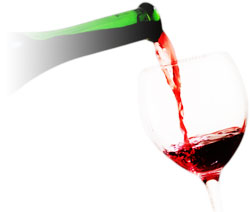 There was a mass exodus last week of many of our summer friends so now it truly feels like fall. Yup, pitch black at 8 pm. Oh la la. Winter is coming. You can smell it in the air.

The tiny yacht "Athos" pictured above, rolled into Deep Cove on Monday. Nice to see we're keeping up with the Jones'. Apparently there was a traffic jam on the Blandford Peninsula with everyone stopping to have a gawk.
This Week in Chester

This Saturday is a "First Saturday" and the merchant's are offering special experiences to celebrate it.
Light My Fire on Duke Street is offering a "Wax and Water Candle" workshop. Build an under sea scene in your candle for $15/ candle.The workshop is on a drop in basis from 9-6pm for this first Saturday.

The Rope Loft is celebrating First Saturday by introducing their newest girl in town and on tap "Garrison Hop Yard." So hop down into a deck chair and try out the new suds.

The Senior College Association of Nova Scotia is hosting an open house at Saint Stephen's Community Centre, 54 Regent Street, Chester from 2:30pm onwards. Meet professors Roland Lewis and Alan Griffiths, who will preview their Fall courses in "Selected Topics in Microbiology" ie: Super Bugs and Antibiotics (October 2 to November 6) and "Currents and Ideas in 20th Century Photography" (October 1 to November 5), a witty presentation of an interesting subject. For more info or to register visit SCANS.

The Chester Arts Centre @ 60 Queen Street is presenting a workshop with Jennie Carton on September 5, 12, 19 and 26 from 9:30 - 12:30pm. Using varied drawing materials you will work to finish drawings in each class, concentrating on compositions, colour and enhancing mood using varied contrast.

Also at the Arts Centre this week is a Lettering Workshop, a one day class September 7th from 10am- 3pm with Micheline Courtemanche. It opens with a discussion on the anatomy of letters exploring different ways to manipulate their style and change their character. Bring out the pencils, pens, paints, scissors and explore different tools and techniques. By the end of the day, you will have created a unique snail mail letter to send before Canada Post goes under. Hurry!

The Rope Loft is offering half price appetizers Thursday evening from 5- 8 pm with double martinis for 4 clams. You'll be seeing double in no time flat.
Friday night they have prime rib on the plate until the last slab goes down.

Friday has the Artisans and Farmer's Market back at the Train Station. It's harvest season so there will be lots of fresh goodies to stock up on and the meat and pie boys will be flogging da wife's pickles too.

Friday evening the Fo'c'sle Pub has John Cole Porter and the Handsome Devils on stage @ 9pm. With a handle like that how could you pass this up?
Saturday night the George Carter Jr. Trio is on deck at the same time. Reclaim your seat from the previous night.
The above article was in a British newspaper last week.

You do not need a parachute to skydive. You need a parachute to skydive twice.

Suzi Fraser
for the Chester Merchants Group