Chester Merchants Press Release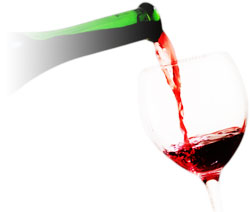 Greetings!

Just when you thought we were disappearing into obscurity... here's a quote from July's "Real Simple" magazine. The question posed was: "What is the most beautiful place you have ever visited?"

The second place mentioned was Chester. "Chester is a little seaside village with a dense, deep-green elm and chestnut forest on one side and the dark blue ocean on the other. I used to summer there regularly, and I still remember the glorious sunsets and the delicious blueberries...." Melanie Ryan, Rochester, Minnesota. Page 23 in case you're interested.

There you go Tim, real estate prices will sky rocket. Keep the faith brother.
This Week in Chester

Tomorrow,Thursday, is cadet registration for returning recruits and newbies at the Chester Legion from 7- 8pm. Polish your boots and get over there with all your forms in triplicate.

While the kids are at the Legion, sneak off to the Fo'c'sle for "Crafty Thursday." $3 off a pitcher of draught to wash the winglets down.

Friday is the Farmer's Market at the Train Station from 10-2pm. It was PACKED there last week- they were 3 deep at every stall. Get there early.

Saturday holds great promise - there are a bunch of "foodies" coming to the Chester Playhouse for the day from 9-4pm. Rustik Magazine is pleased to announce Canada's first-ever festival celebrating food and words "Alimentary Ideas." It's $50 for the day and you can register here .
Plan to arrive with a knife, fork and bib.

Join Rustik for a conversation with Mark Singer, staff writer from The New Yorker, and Scott DeSimon, deputy editor of Bon Appétit. They will anchor a day that has leading food entrepreneurs and renowned chefs attending from across North America.That divine chef from "Raymond's" resto in St John's is enough to make one want to attend alone.
For all you twitter birds out there, here's the hash tag #foodandwords

The After School Drama Program starts next week. Under the direction of Cynthia Myers and with support from Arts Nova Scotia, the price is $100.00/student. The three shows will be staged in December at the Playhouse. Contact the Chester Playhouse to register your next Laurence Olivier.

Next Monday, the Chester Art Centre kicks off Annika Junger's workshop "Knitting to Felt" which runs September 15, 22 and 29 from 7- 9 pm. Annika will cover all the knitting basics from casting on and off, knitting in the round and so on - but the real fun is knitting an impossibly oversized garment and then shrinking it down to size. In short, turning your knitting into felt. For info contact annika.junger@gmail.com.

Also on Monday SCANS (Seniors' College Association of Nova Scotia) will host an
information and registration session at St. Stephen's Hall from 2 - 4pm for their two sessions this fall: Modernism in Literature and Glimpses of Georgian and Victorian England. Gripping. For more info call (902)444-7588 or visit SCANS.

Next Tuesday there will be a FREE introductory Tai Chi Class from 10-11am at St Stephen's Hall. Their 12 week beginner class starts Tuesday, September 23rd.
For info/to register call Sandy @ (902)275-3249
Winter is coming. Make yourself a toque in Annika's class.

You only need two tools in life - WD 40 and duct tape. If it doesn't move and should, use WD 40. If it shouldn't move and does, duct tape is the answer.

Suzi Fraser
for the Chester Merchants Group