Chester Merchants Press Release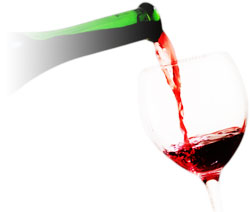 Greetings!

Well, the weather on Monday helped make up for July.
I just wish we had had it ... in JULY.
A big shout out to Cynthia Myers and her team for three super "After School" performances last week. These shows were a huge success with very enthusiastic audiences.

The Merchants' "Shop Chester" campaign is in high gear. They are offering up a gift basket worth $1800 in merchandise and certificates. You may enter a ballot every time you "Shop Chester."

I was at the Dollar Store yesterday and the nice lady asked me if I would like to enter my email address on the ballot so I could receive the weekly Chester Merchants Press Release.

This Week in Chester

Tonight at 8pm the Chester Playhouse and the Chester Drama Society present "One Night at the Highmoore Inn" penned by first time writer Ryan Smith. Tonight is a "Pay What You Can" preview, and the grand opening is tomorrow night,Thursday. They should know all their lines by then.
The play is about a group of strangers who are stranded at an inn due to a snow storm.
Shane plays "Martin" the chef as well as the bartender. Think "Faulty Towers" and prepare to be entertained.The production runs until Saturday night and it always sells out so get your tickets now.

Amicus Gallery on Pleasant Street is showcasing some of Victoria McGregor's photography this month. Stop in and see what Amicus has to fill out your Christmas list. They showcase pottery, fine art, stain glass, woodwork,woolen sweaters, jewelry, and ohhh so much more.

If you haven't chopped down your Christmas tree yet, put down your axe and head to Oceanview Nurseries where the Lions Club have chopped them for you.

Saturday the Hubbards market is up and running from 8am-noon. Get there early and dress warmly as it is always colder inside than out.

Please note that the Fo'c'sle Pub is closed next Monday night for their staff Christmas party. Go to someone else's living room. Many thanks to the Bob, Audrey and the crew for being there for us rain, sleet, snow or hail.

A dyslexic man walks into a bra...

Suzi Fraser
for the Chester Merchants Group