| | |
| --- | --- |
| | |
Chester Merchants Press Release
| | |
| --- | --- |
| | |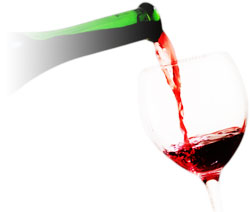 Greetings!


A big shout out to the Chester Art Centre and all the volunteers that made "Chester Creates" such a spectacular day.

This was an unprecedented event and it was off the charts fantastic ! A huge thank you to everyone who participated and to those that made it happen.



This Week in Chester


"Canada, It's Complicated" is a brand new comedy production that combines satirical sketches and songs that showcase the joys, foibles, tragedies and triumphs of Canada and being Canadian.
The show features a cast of seven Canadian comics created with a diverse group of Canadian comedians, musicians and playwrights including Mary Walsh, Derek Seguin, Quantum Tangle, Marie Clements and Mike Allison.
This show will be at the Chester Playhouse tomorrow night, Thursday, at 7:30pm. Dial them up to guarantee a seat for your bum 902-275-3933.

The Chester Farmers' and Artisan Market is on this Friday at the Chester Visitor Information Centre at the old train station from 10 - 2pm rain or shine. Back off those tomatoes - they are all mine.

This Friday evening at 7:30pm Old Man Luedecke will be performing and recording live on stage at the Chester Playhouse. Chris is a multi-award winning Canadian singer-songwriter who, we are proud to say, has chosen Chester as his home.
Luedecke is a young man with an old soul who tells stories through his music.


Why not stop in at the
Seaweed Soap Company
on Queen Street under the Tradewinds Realty building.Their soaps are trés smooth and come in several flavours.
It's like shopping for ice cream without the calories.

An entire bottle of wine can fit in a Starbucks Trenta-size cup. Just sayin' ...



Suzi Fraser
for the Chester Merchants Group