Chester Merchants Press Release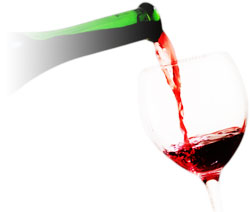 It seems like everyone dressed up for Hallowe'en last week including the flora.
Are you still gripping the remote from yesterday's midterms?

Get your baking mitts on as the entries are coming in fast and furious for our annual Gingerbread House competition. You have just 2 days left to submit your "letter of intent." Refer to the deliriously happy gingerbread men above for details.

Lorenzo is back at the Kiwi Café this Friday night. Pizza doughs will be spinning through the air from 5:30-9pm. Don't delay - call 902-275-1492 and book your table now to avoid disappointment.

Also on Friday night the Chester Playhouse presents Blindside at 7 pm.


Tickets are $15 not $30.

In a feat of riveting comedy, one-eyed storytelling champion and cancer survivor Stéphanie Morin-Robert recounts her life as a feisty 7-year-old who wields her glass-eye as a superpower.
In Blindside, a prospector's recent diamond discovery forces his daughter, a young and sheltered cancer patient with a prosthetic eye, to change schools in the middle of the third grade. While her family members are distracted by their luxurious new lifestyles, she struggles with finding the confidence it takes to face her tormenting bullies at her new school. With the help of her cat, a pair of sunglasses, and an undesirable superpower, she soon discovers that she has what it takes to fight back and come to terms with her disability.



This Sunday is November 11th. A day to remember our fallen soldiers. A day to give thanks to those who gave their lives for us. See you at the Cenotaph at 11 am.
One hundred bells will toll this Sunday at sunset. Communities across Canada will mark the 100th anniversary of the end of the First World War with the ringing of 100 bells. The bell ringing emulates the moment in 1918 when church bells across Europe tolled as four years of war had come to an end. When you hear the bells toll on November 11th, take a moment to pause and remember those who served and sacrificed.
"When you're 20 you care what everyone thinks. When you're 40 you stop caring what everyone thinks. When you're 60 you realize no one was ever thinking about you in the first place.
You have enemies? Good. That means you've stood up for something, sometime in your life." -Winston Churchill






Suzi Fraser




for the Chester Merchants Group