Chester Merchants Press Release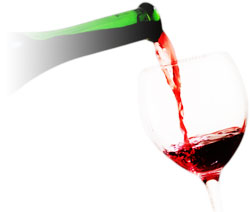 Well, it's over.
41 days nail biting days.


Friday evening join Jamie Junger and friends at the fundraiser for George Evans at the Chester Playhouse. Doors open at 6:30 pm and the show starts at 7:30pm.
Hors d'oeuvres... please bring nibbles to share.
Darren Arsenault will join in the event and there are a few other surprises in store for you.
Malcolm Callaway is hosting the evening. Malcolm is also donating a one of his paintings to raffle off. There will be a silent auction and a 50/50 draw as well.
Hallowe'en costumes are encouraged if you are so inclined. Tickets are $25

To donate or volunteer call or email:
Fran Underwood Cell: 902.275.8416 franu@bellaliant.net





Heads up - The Rope Loft will be closed tomorrow, Thursday, for filming.

Friday Night there is prime rib on the menu and there will be live music with Kevin and Pam starting at 8 pm. Flashback to the 70's. Dig deep in your closet and dress up retro or funky!





This Saturday is the last day for the Hearth & Homes Tours with Salty Sea Dog charters. Tickets may be purchased online here or at the Rope Loft.
Next Sunday, November 3rd is the final day before they close for the season so stop in and get your final chowder fix.


This Saturday the Chester Curling Club is hosting their 50th Anniversary Open House from 1-4 pm. Stop in to help them celebrate and give curling a try for free ! info@chestercurlingclub.ca

Since you're in that neck of the woods why not pop into the free drumming workshop at the Chester Brass Band Hall also from 1-4 pm. This will be instructed by Drum Sergeant Jeremy Keddy. Sign up here: infosspda@gmail.com or by calling 902-293-2051.

Saturday evening you are in for a special treat at the Chester Playhouse. Get your garters on because cult favourite Rocky Horror is being screened at 7:30. All attendees are invited to participate but must be mindful of the Playhouse itself and staff: no rice or confetti and nothing sticky or you will be cleaning it up.






Next Tuesday there will be a Halloween Party at the Lightfoot Tower at 63 Regent Street from 6:30 - 8 pm. Rain date: Wednesday, October 30th. Wear your costume and enjoy spooky Halloween fun. Boo ! Hosted by the Municipality of Chester.

The elevator to success is out of order. You'll have to use the stairs.
Suzi Fraser
for the Chester Merchants Group