Chester Merchants Press Release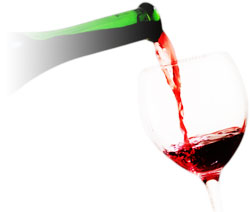 CHESTER RACE WEEK
officially starts today, Wednesday 14th, so either embrace the skill and sails, conviviality and congestion, numbskulls and noise..... or batten down your hatches and re-surface Sunday! Months of organisation by hearty volunteers ensure that over the next few days, our wee hamlet shines on the world class stage of sailing events. The harbours are full of vessels of all shapes and sizes ready to compete in the 'largest keelboat regatta in Canada'. Check out the
CYC Race Week schedule
and join in the action. Remember that this year there are boat tours for those that don't own their own..... contact Chris Banfield 902 527 8544 for more info.
This Week in Chester
It's non stop action throughout the village - not just on the water:
Wednesday the
Rope Loft
will have Four Bars: Betty's Jungle Juice Rum Punch Bar & Christine's Keith's Keg Hut. Visit Daniela & Beth's Shooter Bar or run upstairs to
Wally & Stephen serving Keith's Draft, gin, rum, vodka & wine. All serving up a storm with the HOPPING PENGUINS starting at 9.30pm. Throughout Race Week, you can grab a breakfast Philly steak & egg Mcmuffin to go (9.30-11am) and their BBQ pit opens daily at 5.30pm.
The Kiwi
might still have space for their "Winners of the America's Cup" dinner tonight, Wednesday. Join Olympic sailor, sommelier and cook, Oliver Bone for 5 courses, 5 wines, $80 (cash only). Contact oliver@bonesinthekitchen.com to see if they can squeeze you in.
Start the day off right with a 'Sailor's Breakfast' at the
Fo'c'sle
, opening early at 9am on Thurs, Fri, Sat and Sun. Music at the tavern for Race Week is as follows:
Wed Aug 14 : Peter Grant and Three for Now
Thur Aug 15: George Carter Jr Trio
Sat Aug 17: Electric City Underground
However, if you favour something more sedate than prancing around a dance floor, and want to get a sneak peek of tomorrow's award winning actors, Wednesday at 7pm,
Chester Playhouse
presents "THE LION, THE WITCH AND THE WARDROBE", the culmination of this year's Summer Theatre School. Performed by actors aged 9-14. The show runs until Saturday 17th, 7pm each night, with a matinee at 2pm on Saturday. For more info/tickets call the Playhouse 275-3933.
To keep up with the pace, nurture your body and run on over to the CHESTER ARTISAN & FARMERS MARKET which promises bounty from the land and sea, delicious baked goods, coffee and crafts + at the Old Train Station/Visitor Information Centre on Hwy 3, North Street Fridays from 10:00 am to 2:00 pm. Your favourite vendors will be there along with many new ones and great musicians! While at the market, stop by the TRAIN STATION GALLERY and the OAK ISLAND DISPLAY: Beginning August 18 until August 31, Hidden Talents will be presenting handy work for your pleasure at the TSG. Open daily 10-4pm.
For more info call the VIC at 275-4616.
If it all suddenly seems a bit hectic, take a quiet step back in time and visit "MAINSTREETS OF THE MUNICIPALITY - THEN & NOW" and "THE RUTHERFORD COLLECTION" photographic displays at the Lordly House Museum. Vote for your favourite in the People's Choice Competition. Open Tuesdays to Saturdays from 10:00 am to 5:00 pm and Sundays from 1:00 to 4:00 pm.
Also, the "Slow Show" Exhibition is still running at the Chester Art Centre until August 17th. Open daily from 10.00-4.00pm.
As a round off to a fun-filled week, the CHESTER BRASS BAND will be playing at the Chester Bandstand starting 7:00 pm. Children are welcome to dance on the grass. Adults may want to bring a lawn chair. Concerts may be moved or cancelled in heavy rain (not this week!) at the discretion of the performer(s). For more info contact Evelyn Ernst at 634-4435.
STEVE POLTZ is performing at the
Playhouse
Sunday 18th at 8pm. I know people who have seen Steve perform 3 nights in a row as every show is brilliant and different - you can almost see the cogs going around in his brain and the wicked glint in his eye as he thinks of something to share with the audience - be it song or story. "He is unforgettable in all the right ways......."
Roll on exceptional weather......for Tuesday's PICNIC IN THE PARK with 'PARSONS BROTHERS & FRIENDS' from 6:00 to 8:00 pm in Lordly Park, Chester. Free admission. Bring your family and your picnic and your dancing shoes. Donations for the band gratefully accepted. Sponsored by Chester Pharmasave. Raindate: Tuesday, August 27. For cancellation notice go to www.chester.ca
.
Parking spaces might be at a premium this week, but it's well worth coming along and joining in the craziness. The shops are all open, the restaurants geared up, the petunias perfect, the water warm(ish) and barely a raindrop in sight ie. the village in full swing of summer.
for The Chester Merchants Group