Chester Merchants Press Release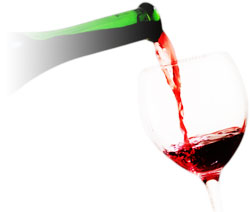 We're all about arts and sailing this weekend.This is the calm before the Chester Race Week storm which kicks off next Wednesday.

Get in touch with the right side of your brain for this arts weekend and prepare to park your brain next week.
I mean, everyone else does- so why not join the crowd?

Batten the hatches, the crescendo is imminent !
This Week in Chester

Tonight, Wednesday, there are two large events in the village.

The Chester Arts Centre is holding their Great Gatsby themed annual gala tonight.Dinner and many auction items are on the block They are offering some amazing items this year; a sanctuary in Sarasota or a villa in Anguilla for a week; a helicopter ride over Mahone Bay; Wine, Women and Yoga (a girl's getaway), and so much more!
Please dial up Daisy Buchanan at 275-5789 right now and book your spot for this evening's event.
Click here to preview Auction items.

Also on tonight, the Chester Playhouse is opening the production "Something Small" written by Daniel MacIvor. It starts at 8 pm and runs until Saturday with a matinee performance at 2 pm on Saturday.
The play follows the life of Patricia, a cultured and sophisticated woman retiring from the big city to a small town. She becomes involved in the lives of Birdy, her no-nonsense new housekeeper, and Birdy's anarchist daughter, Dell. These three women, with very different views on life, come together to understand that the solutions to the big problems are often found in the smallest of gestures.

The Train Station Gallery is exhibiting a new selection of work by South Shore artists with featured artist Diane Robertson. Artisan Crafts will be displaying their creative wares until this Sunday.

Stand back ! It's Art's Centre weekend ! Prepare to be bitten by the bug of the brush so that you may release your inner Van Gogh to the world. Failing that just pack your paint by numbers set and join in the fun as there is something for everyone.

The Slow Show kicks off on Thursday in a celebration of the things that matter to twenty of the finest artists working in the Hamlet and surrounds. Works by Theresa Bergen, Malcolm Callaway, Kate Church, Simon Copas, Carol Hansen, Rosi Robinson and Jim Smith and others in all kinds of media - ceramics, oil, soft sculpture, fabric, watercolours and acrylics. The exhibition runs until next Saturday from 10 - 4 pm at the Chester Art Centre, 60 Queen St.

On Friday the Art Festival continues with Kids Create art workshop for short ones. A bit of cloth and colour, a dash of beads, bracelets buttons and badges, and some imagination will see your sprouts heading home with wearable art they'll never take off- ever. Face painting and cupcakes too. This runs from 10 - 1 pm. You must pre register at the Arts Centre @ 275-5789. All children must be accompanied by an adult.

Saturday is the annual Art Fair from 9 - 3 pm. Scores of artists and artisans will be showing and selling their wares. There'll be demonstrations, too - watch a jeweler/ rug hooker/ wood carver do their thing. Music from the group Collage and delicious food and drinks from Julien's Café.

Phew ! OK, back to Friday the weekly Farmer's and Artisan's market is at the Train Station from
10- 2 pm. I got some beautiful high bush blueberries there last week and they were all gone by the time I got home.

Friday evening Amicus Gallery is opening "Off the Wall," a show of sculpture by several local artists. You know the drill- get there early or you'll miss out.

After you have secured you new doorstop pop around the corner to the Fo'c'sle Pub for a bite and catch the sounds of the Klunkers. I think they sound better than the name implies. Saturday night has Ian Campbell on the stage. The kitchen will be marching out food until 10 pm both nights.

This weekend is the annual Chester Classics Yacht Regatta, a three day event of delightful classic yachts racing in the bay starting Friday at the 1330 gun. Come down to the waterfront and watch these elegant girls vie for the cup. The Rope Loft has their lobster poutine racing out the door these days so why not park yourself there on the dock with a vat of vino and your new crustacean friend.

Stop by Cameron's Antiques at the corner of Valley and North streets on Saturday and check out what Wayne has in the shop. He is very knowledgeable on all things old, so drop in and have a chat.

Sunday evening String Fever will be at the Chester Bandstand @ 7 pm. Children are welcome to dance on the grass and they better do it this week because after Chester Race week won't be any left.

Also Sunday night the Playhouse presents musicians John Campbelljohn and Stan Carew of Weekend Mornings fame at 8:00 p.m. We love Stan !
John is an exceptional blues musician with great instincts, tastefully concise solos and a no-nonsense approach to giving his fans the good times they have come to expect and love. You won't want to miss what it is sure to be a phenomenal evening performance.

This is new: There are boat tours being offered in the bay next week in conjunction with Race Week. Pack your cooler of goodies and call to book yourself a spot. Sit back, relax and watch the yachts and the world drift by. Nothing finer than a cocktail in your hand while someone else is driving. 902-527-8544

Next Wednesday the Kiwi Café is hosting olympic sailor Oliver Bone cooking up some International treats with wine pairings as a nod to the America's Cup Challenge in San Francisco. Dial them up to book your seat @ 275-1492.

"I think it is just terrible how everyone has treated Lance Armstrong, especially after what he achieved, winning seven Tour de France races while on drugs. When I was on drugs, I couldn't even find my bike." Willie Nelson

Suzi Fraser
for the Chester Merchants Group