Chester Merchants Press Release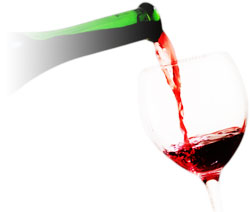 Where did July go.....?! It's almost August already.....
But before the curtain closes on the seventh month, the Chester Trust invite you to join them, this afternoon, July 31st, at the LIGHTFOOT TOWER GARDEN PARTY & FUNDRAISER at 63 Regent Street, Chester from 5 - 7pm. Sip on iced tea and Pimm's, and nibble on delicious sandwiches with the crusts cut off. The dress code is white for the event..... and plan to play some lawn games. They will be launching their time capsule project; selling capsules to all and sundry to bury at the foot of the tower in 2014 on completion of it's restoration. Priced at $50 (6") and $100 (12"), it all depends on what you'd like to be remembered for in the future.....The possibilities are endless, so come get your capsule and join in the fun.
This Week in Chester
Later Wednesday evening, Chester Playhouse presents "Fishing" starting at 8:00 pm. Paul Fisher is just a man. A 40-something, single, newspaper cartoonist. He's also a bit of a jerk! He has a failed marriage behind him and a history of 'going-nowhere' relationships...... Starring Jeremy Webb and Stacy Smith, "Fishing" runs until August 3rd. For more info/tickets call the Playhouse 275-3933.
Come rain or shine, on Friday morning, the Chester Farmer's Market will be up at the Train Station from 10-2pm. Fill your baskets with local bounty and take a peek at the Oak Island exhibit and Train Station Gallery while on the hill. A new collection of wonderful works by local artists and artisans is now on display for the month of August at the Train Station Gallery. Browse the three rooms for your favorite piece. The two display cases contain all kinds of delightful surprises. Located at 20 Smith Rd. off Hwy.#3 and open daily 10-4.
Bands playing at the Fo'c'sle this weekend are Jason Macdonald on Friday night and Memphis Knights on Saturday. Music starts at 9pm and with the village 'filling up', be sure to get there early to stake your space on the dance floor. The kitchen is open until 10pm.
Jim Smith's pottery studio, in the front harbour, is bathed by celestial stars, but the main 'star' attraction is his award winning work. Drop by and be amazed at his creations. Invest in his fine art and treasure it forever. Pieces fly off the shelves, sometimes before they are even finished.....
While on the 'star' theme, MON-STARS! OUTDOOR MOVIE NIGHT is on Friday - movie starts at dusk (approx 8.30pm)
All Ages welcome (16 yrs & under must be accompanied by an adult). No pre-registration required. Muhahahahahahaha! Dracula here.... inviting you to come to Graves Island and join the Chester Recreation team for our annual outdoor movie. This year the movie will be "Hotel Transylvania" starring Dracula and his 118 year old daughter, Mavis!! What's a movie without popcorn? We've got you covered! Be sure to bring a blanket or chair to sit on. Popcorn costs $0.50 per bag. Free but donations to Municipality of Chester PRO Kids are welcome.
Saturday, is 1st Saturdays on the South Shore and Light My Fire Studio is holding a class in making "Wax and Water Candles" -

Build a fantastic undersea scene in your candle

.

$15.00 per candle.

It will be on a drop in basis between
11-5pm, though the store will be open 9-6pm. Remember they are open until 8pm on Thursday and Friday evenings throughout the summer.
As part of 1st Saturdays, thanks to Bob at the Fo'c'sle, Peter Kielburger (+ friend) will be playing music on their Pleasant Street verandah from 1-4pm. Shopping, sunshine and music - a spectacular combination.......
Sunday evening, starting at 7pm, local blues guru, MORGAN DAVIS will be playing at the Chester Bandstand. Children are welcome to dance on the grass. Adults may want to bring a lawn chair. Concerts may be moved or cancelled in heavy rain at the discretion of the performer(s). For more info contact Evelyn Ernst at 634-4435.
Then at the Playhouse, starting at 8pm, Los Primos will perform with Jeff Goodspeed and Silvio Pupo. Music students who have learned Cuban music from Cuban musicians working with the Los Primos project, this cultural exchange, 15-piece band is not to be missed.
Okay, third time lucky...... weather permitting..... on Tuesday 6th, Darren Arsenault & friends will perform at PICNIC IN THE PARK from 6:00 - 8:00 pm in Lordly Park. Free admission. Bring your family and your picnic and your dancing shoes. Donations for the band gratefully accepted. Sponsored by GN Plastics. Raindate: Tuesday, August 27. For cancellation notice go to www.chester.ca.
Phew! There's a lot going on in this bustling hamlet this week..... So, pop those vitamin B12s and hit the streets running. You only live once.
The Other One
for the Chester Merchants Group
Two guys walk into a bar. One says to the other, "I didn't see it, either."