Chester Merchants Press Release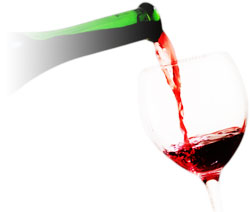 I thought we needed the above smiley sun to jog our memory.........
The few seconds of sunshine that we've had this week, have had people momentarily blinded,
frantically rummaging for their forgotten sunglasses, only to
realize, 5 seconds later, that the umpteenth cloud had reinstalled itself over the stranger.
She promises to be back on a more permanent basis by the weekend though...... so get prepared.
This Week in Chester
Want a great way to start your weekend? How about siding up to John Cole Porter & the Handsome Devils at the
Fo'c'sle
Tavern
on Friday night. With a name like that, how can you resist...?!
You never know what treasures you'll find at the
Chester Municipal Heritage Society's
Annual Auction & Flea Market, Saturday 6th July, at the Chester Train Station, 20 Smith Road (VIC). Flea Market starts at 9:00 am. Auction 9:30 am. Bring a generous spirit, lots of cash, your cheque book and a chair to recuperate on between the exhausting bidding. Raindate: July 7 starting 1:00 pm.
Saturday is also a
First Saturday
on the South Shore with special events and offers....... perhaps you should take your newly acquired auction item over to Cameron's Fine Art Antiques and get a verbal appraisal of your item for only $5 per item (normally $25). You never know.....
After all the excitement, stroll on over to the
Chester Playhouse
for a concert by
Roberto López Afro-Colombian Jazz Orchestra -
multi-instrumentalist Roberto López, along with his virtuoso friends, leads us to a unique encounter between the wind ensembles of Colombia's Caribbean coast and North-American Jazz Big Bands.
The magic starts at 8pm. If you want a change of pace, The Stolen Tones are playing at the
Fo'c'sle Tavern
from 9 onwards. Can you fit it all in? It's worth a try.........
On Sunday, The Bridgewater Fireman's Band will be playing at the Chester Bandstand starting 7:00pm. Children are welcome to dance on the grass. Adults may want to bring a lawn chair. Concerts may be moved or cancelled in heavy rain at the discretion of the performer(s). For more info contact Evelyn Ernst at 634-4435.
Tuesday 9th July heralds the first "
Picnic (and dancing) in the Park"
at Lordly Park. These free concerts will be held every other Tuesday from 6-8pm, starting with local favourite Jamie Junger, joined by friends Tom Myers and Lucas Reeves. Think summer of '67 in San Francisco and bring a picnic supper, your children, grandparents and your dancing shoes. As well as providing Lordly Park, the Chester Municipal Heritage Society is making the Maple Cottage washrooms available........ so no excuses!
For more information see the poster below or contact Erin at gore275@eastlink.ca or 275-5864.
If you have a budding actress/actor in the younger part of your family (9-18 years old) who has potential to bloom on the boards, there are still places in the Summer Theatre Drama School at the
Chester Playhouse
whose production of The Lion, the Witch and the Wardrobe will make you proud on August 17th. Call 275 3933 for more information and enrollment.
At the Train Station Gallery, a new collection of beautiful work by talented South Shore artists is on display for July. Chester's own Paula Booher, our featured artist, is displaying her fun and colourful work.
Bring a friend and view the variety of creativity. Hwy #3 Chester. Open daily 10-4pm.
PS If you didn't make it to last week's "Burning of the Young Teazer"... Chester's Suzanne Conrod hooked a spectacular representation which hangs in the Founder's Gallery of the
Hooked Rug Museum of North America
, which celebrated its grand opening June 15th.
Enjoy the return of sunshine with a swim and shakedown on Freda's Beach like Frankie.
for the Chester Merchants Group