Chester Merchants Press Release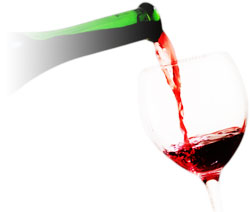 Sick of turkey sandwiches yet? How many Thanksgiving meals did you attend last weekend? 1... 3? The beauty of Canadian Thanksgiving is that we are so liberal with the dates.

Tim Harris, our man in red, is unloading some "gently used" items:

WILL LEND: For 4 years±
4 red button down shirts (worn daily for a month only)
3 red polo shirts (unused, preferred regular shirts)
2 pr red socks (no holes, recently washed)

The annual Hackmatack football classic went off without a hitch last Sunday and the Orange Crushers crushed the opponents. There were no casualties and only a few burnt hotdogs.
This Week in Chester

Tonight , Wednesday, the Blandford Community Centre is hosting Vernon Oickle @ 7 pm. Vernon is the editor of the Progress Bulletin and the author of several books. He will be speaking on the tales and legends of the South Shore.

Here is a happy little Haven utube video highlighting Chester, Mahone Bay and Lunenburg hosted by our man on the street, Andrew Sheridan.

Every Monday starting October 21st, local videographer Dawn Harwood-Jones and Nick Veltmeyer will be working together to create community youth choirs and make a music video.
Junior Boys Choir and Junior Girls Choir: Elementary school students will be met at Chester District Elementary School and walked up the hill to Tuck Hall (beside the Anglican Church - St. Stephen's - on Regent St.) Practice runs from 2:15 to 3PM. All are welcome with permission from a guardian.
Girls Youth Choir and Boys Youth Choir: Middle School Youth: Middle School youth choirs and video classes will start right after school.
Kids will learn popular songs, classical songs and help write a song about Chester and make a music video. Fun is the most important ingredient. Free food.
Contact Dawn Harwood-Jones @dawnhj@gmail.com / 275-5005

The work at 63 Regent Street is humming along and you can follow photos of the restoration of the Lightfoot Tower on the Zoe Valle Library blog.

The Maggie Smith film series continues Thursday night at the Chester Playhouse with a screening @ 7:30 of Tea with Mussolini. This is a semi-autobiographical tale from the early life of director Franco Zeffirelli. Pay what you can at the door.

On Friday from 12 - 6 pm the Shoreham Village Volunteer Job Fair will be held at 50 Shoreham Village Crescent. Drop by, bring a friend. Check out the presentations and displays. Ask questions. Explore.For more info call 275-5631 ext. 246.

Mike Murley and his septet take the Playhouse stage on Friday @ 7:30 p.m. A native of Nova Scotia, Murley made a name for himself through his lyrical saxophone skills.He returns with his full seven-piece jazz band for what is sure to be an amazing show.

The Rope Loft is hosting a "Western Night" Friday evening as a fundraiser for children in need in the community. There will be a silent auction, door prizes and the band "Silver Dollars" will be striking up at 8pm and ohhh so much more.

Think of Friday at the Rope Loft as a regular Friday night without the prime rib but with the opportunity to get primed. There will be a special Western menu for those cowboys with a Texas style appetite and a taste of something from south of the border. Jack Daniels ribs, a cowboy sized sirloin, baked beans and Texas buttermilk cornbread to name a few of the menu items. Giddy up! Reserve your table now @275-3430

Also Friday night the Fo'c'sle Pub has the Klunkers on stage @ 9pm. The Klunkers are a village favourite so get there early.

On Saturday and Sunday there is a 50% off sale of athletic apparel for a PRO kids fundraiser from 10 am -5 pm at #3802 Highway 3 (Lesley's old Pantry) across from Tim Horton's.

Sunday there will be a crib tournament at the Chester Legion starting at 1 pm.
The Chester Garden Club is meeting at St. Stephen's Parish Hall @ 6:30 for 7 pm. Guest Speaker Cora Swinimer will talk about "Rhododendrons 101". Refreshments followed by monthly meeting. New members always welcome.

Don't forget to get tickets for the French evening meal and fundraiser for the OHC at Julien's Bistro on Tuesday night from 6-8pm. Dial up Rita @ 273-2402 or Claudette @ 275-3876 or pick them up while downloading a croissant at Julien's at 43 Queen Street.

Knowledge is knowing a tomato is a fruit. Wisdom is not putting it in a fruit salad.

Suzi Fraser
for the Chester Merchants Group