Chester Merchants Press Release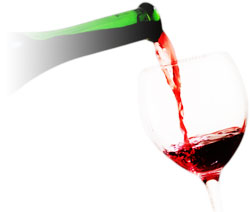 If you don't know how you're going to vote on October 9th, I hope you read this before 7pm this evening (Wednesday) or otherwise you'll miss the all important MEET THE CANDIDATES forum....... an ALL candidates forum, being held at the Chester Legion from 7:00 to 9:30 pm, co-sponsored by the Chester Municipal Chamber of Commerce and VOCTADA.
They anticipate having time for questions from the audience, so get there and query.
This Week in Chester
If you don't get to use your voice at the Legion on Wednesday night, you can do so to tunes at the Chester Legion KARAOKE night from 9:00 pm to 1:00 am. Members and guests over 19 years welcome. Put your shower singing to good use....... well, that's debatable... but there promises to be a larger audience than each morning.
If you prefer to listen and dance to music, rather than belt it out yourself, the Fo'c'sle has MEMPHIS KNIGHTS performing at 9pm on Friday.
On Thursday, the Rope Loft is hosting the ABF (Absolute Bloody FINAL Thursday Race). The race starts at 6pm from the CYC and finishes at the Rope Loft wharf..... after which there will be celebration and prizes. Come cheer them on and join in the fun.
Please note that due to demand and good weather..........The CHESTER ARTISAN & FARMERS MARKET is continuing through to Friday, October 18th after which the vendors will finally remove their tents for this season (if the wind doesn't get them first........Sorry Joan!)
On Saturday October 5th, the AL NUNN MEMORIAL GOLF TOURNAMENT in support of Chester Minor Hockey is being held at the Chester Golf Club. Registration is $360 for a team of 4 - Carts are to be booked by individual teams and can be paid for on the day of tournament to the Golf Course. A delicious meal will be provided at the end of the tournament - your choice of either BBQ Steak or BBQ Chicken Dinner. Tournament is a shotgun start at 10:00 am. If you're interested in putting a team in or would like to kindly donate prizes or sponsor a hole, please let Satrina know at 531 2207. They are only able to accommodate 36 teams on the course.
This weekend also marks the closing of the Chester Yacht Club for the season. However, before everything is wrapped up, they are having a TURKEY DOO at 5pm on Saturday (complimentary turkey, fixin's, rolls and dessert) after the Turkey Bowl Race which starts at 1.30pm. This is for CYC members, crew and guests i.e. All are welcome.
If you're into trivia the winter will be a short one for you as TRIVIA TUESDAYS is back at the Fo'c'sle, every Tuesday at 6.30pm. Competition is fierce but fun. Put a team together and see if you can oust the all-time winning team (Sam, Mary, Tom, Anne, Jeff, Monica, Ryan, and Annika) so you too can go home with a shiny trophy and medal in 2014.
HAVEN have wrapped filming season 4. There may be less 'road works' around the village or maybe the DOT will actually get some some much needed fixin's done before the snow flies?! (Question for Wednesday?!) The production brings vitality to the village in all shapes and sizes - but no word yet if there is to be a season 5...... as for the missing mascot?...... the investigation is ongoing.
Does anyone know anyone willing to help Miss Suzi Fraser stack her winter wood at the Mecklenburgh Inn? She's got it all into the basement 'toute seule', but might need 'help' stacking it down there as her first free-standing row fell down! This is a paying business opportunity for a young entrepreneur as she's not getting any younger and she'll be burning wood in that stove for years to come..... Her number is 275 4638 and she'll answer if not trapped under a wood pile..........(this is NOT a joke!)
for the Chester Merchants Group