Chester Merchants Press Release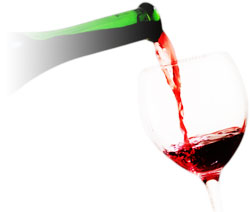 Greetings!

Monday's Remembrance Day ceremony was a corker and the weather cooperated. The parade square was packed, there was a "fly by" by an old fighter plane and the band played on. It was epic.

It's Gingerbread time again ! The Festival kicks off in just over 2 weeks. There are several divisions for the gingerbread house entries and each winning entry will win a $150 prize thanks to our generous sponsors. Blow the cobwebs out of the oven and get busy.
This Week in Chester

Tonight is Big Pitcher Wednesday at the Foc's'le Pub. 3 clams off a pitcher of beer to go with your pasta of choice which is the special of the day. Bring the family.

Thursday night @ 7:30pm the Chester Playhouse presents it's Maggie Smith film series with "Suddenly Last Summer." Maggie plays Mrs. Venerable who wants her niece institutionalized to hide her family secret. Natasha Richardson plays Catherine Holly who witnessed the gory death of her cousin Sebastian and has not recovered from this and the events leading up to this. Rob Lowe plays the psychiatrist who is here to evaluate and institutionalize Catherine.

Remember Nicki's is open from Thursday to Sunday every week until December 8th.
Get your little piece of heaven before she is lathering up with the stallions on Somebeachsomewhere.

Friday night the Klunkers take the stage at the Fo'c'sle Pub. This is a fun group with a combination of folk and blues.

Saturday night there is dinner theatre at the Legion. Doors open @5:30 pm, dinner@ 6:30 pm. That's late for the Legion - they are usually washing up by then. The Accidental Actors will be performing "Nick's Place" a play depicting 1930's prohibition days.Tickets may be purchased at Scotiabank or by calling Gerri 275-3817. Monies raised will help enhance lives of the residents of Shoreham Village.

This Sunday from 1:30 - 3:30 pm there will be a 2 hour guided walking tour of the west side of the Gold River Gold Mines, part of the Nova Scotia gold rush of the 1860s. Adults $10 and Children (under 12 years) $5 and Children under 6 years are free. All proceeds for a new roof on the Chester Train Station. By reservation only. 275-3718.

Monday evening the Chester Garden Club is meeting at St. Stephen's Hall @ 6:30 for 7:00 pm. Topic: Streptocarpus: a rainbow of colour - an interesting plant grown and explained by our own Edward Rafuse.
A BIG congratulations to "Swingology" and our very own Tom and Cynthia Myers for winning Music Nova Scotia's Jazz recording of the Year ! Yeahhhhh !

To steal ideas from one person is plagiarism. To steal from many is research.

Suzi Fraser
for the Chester Merchants Group