Chester Merchants Press Release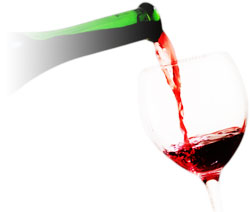 Greetings!

Well Hallowe'en was a bit of a disappointment. I have enough chocolate left over to last until Easter. It could all be melted down to make a bunny.

But I'm getting ahead of myself in the spectrum of seasons. Gingerbread Season is imminent.The Gingerbreads are still looking for indoor/outdoor lights, outdoor extension cords and flood lights to be borrowed or donated to the sugar cause.
You may drop off your offering on the porch at the Mecklenburgh Inn @ 78 Queen Street next to the Post Office.

The clocks went back last weekend: WHY do I never remember this? I blew an extra hour of feather fun by launching out of the bunk too early.
This Week in Chester

"Going Coastal" on Queen Street is the new kid on the block. Lovely artwork adorns the walls and some beautifully crafted wood pieces from tables to kitchen islands await you.

Don't forget every Tuesday is trivia night at the Fo'c'sle Pub. Assemble some friends and repair to the pub for their half price burger special. The competition is fierce so brush up on your trivia. No googling allowed.

Friday night SWIG takes the stage at the Fo'c'sle. Mark and Sara will delight you with their music selections. "Singing along is not only encouraged, it's expected." (That's what their biz card says.)

Friday evening also has the Season 4 premiere of "Haven" on Showcase @ 8 pm. Break out the popcorn and beer, pull the lever on the la-z-boy and settle in.

Saturday night @ 7:30 pm the Chester Playhouse presents "Jake's Gift," a surprisingly funny drama that tells the story of a Canadian WW2 veteran who reluctantly returns to Normandy, France, for the 60th Anniversary D-Day. While roaming the shores of Juno Beach, Jake encounters Isabelle, a precocious ten year old from the local village whose inquisitive nature and charm challenge the old soldier to confront some long ignored ghosts.

Sunday morning the Kiwi Café has the Jazzettes spicing up your daily chai habit from 11am - 1pm. Stop by for brunch and listen to the effervescent Cynthia Myers and her background boys.

Once you've fueled up on eggs benny head over to Western Shore @ 1:30 for a 2 hour guided walking tour of the west side of the Gold River gold mines, part of the Nova Scotia Gold Rush of the 1860's. Adults/ $10, children under 12/ $5 and children under 6 free. All proceeds for a new roof on the Chester Train Station. By reservation only 275-3718.

Monday is Remembrance Day. Plan to be at the Cenotaph @ 11 am to remember those who sacrificed their lives. This is a very important and moving ceremony. Please join us.
How do they get a deer to cross at that yellow road sign?

Suzi Fraser
for the Chester Merchants Group