Chester Merchants Press Release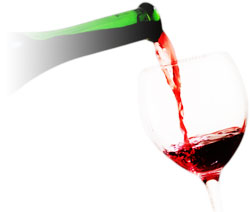 Greetings!

Last weekend was a corker ! Malcolm's play did not disappoint the crowds. Congratulations to all the cast and crew for their hard work and a super show.

The Gingerbread Festival wraps up this weekend with prize giving @ 7:25pm Saturday evening at the Chester Playhouse. Please note the Arts Centre @ 60 Queen Street is open to view the gingerbread houses from 12- 5pm Saturday and from 12- 4 pm Sunday.
This Week in Chester

Sandy's cookie contest will be judged at the Playhouse Saturday afternoon at 4 pm.


Entry guidelines


Each single entry must include:
* Entrants name, address and phone number
* Name of cookie
* A copy of the recipe including the ingredients and step - by- step instructions for preparing the cookie. Do not submit a recipe that had been photocopied from a cookbook.
*1 cookie (for judging) and 1 dozen cookies packaged for auctioning (in a bag, plate or box).
* Contest is open to all ages. There is a $5.00 entrance fee per cookie type. All contestants may enter more than 1 type of cookie.
You must register before December 12th at s.morash@ns.sympatico.ca or by calling 275-4441. Registration fee may be paid December 14 at the time of drop off.
Winners will be announced at 6pm December 14th at the Chester Playhouse. Cookies will be auctioned off throughout the show. Proceeds to the Food Bank 'Birthday in a Basket' Program.

Forest Heights Community School presents a "Celebration of the Arts" Friday evening from 7-9:30pm and Saturday from 10am -1pm. Art gallery and sale of student's artwork, music, food, and drink!!! Admission by donation to FHCS Arts Program.

It's "Murphy's Law" Friday at the Fo'c'sle Pub. Discounts on Murphy's draught to accompany the sounds of the upbeat rockabilly band "Memphis Knights" on stage at 9pm. Get Shane's autograph.

There are a gazillion silent auction items to bid on at the Chester Playhouse. This wraps up Saturday evening at their closing Christmas party so get down there and place your bid. All your Christmas shopping taken care of in the flourish of a pen stroke.

Next Wednesday is the annual Christmas "Sing Choirs!" at the Baptist Church on King Street. Do not miss this. Get your Christmas bonnet on and march over there. It will remind you how lucky
we are to live in such a special community.

Multitasking is the art of doing twice as much as you should half as well as you could.

Suzi Fraser
for the Chester Merchants Group