Chester Merchants Press Release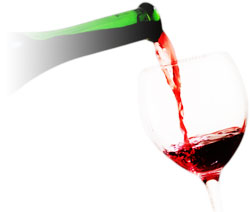 Greetings!

Well, last Saturday night's closing show at the Chester Playhouse was an evening of drama that even Noel Coward couldn't have scripted. Kudos to Cynthia Myers, the staff at the Playhouse and all the volunteers who helped make this a night to remember.

Many thanks to all who participated and helped in our Gingerbread Festival. A big thank you to our sponsors. Without them, it couldn't have happened.
This Week in Chester

The Annual Sing Choirs is tonight, Wednesday, 7:30pm at the Baptist Church on King Street. Four choirs plus special guests present an evening of seasonal music for the entire family. Tune up your vocals and prepare to sing along. Free will offering to benefit Our Health Centre. For more info call Erin @ 275-5864. Don't miss this.This IS Christmas.

Thursday night is the ever popular wing event at the Fo'c'sle Pub. Beat the throngs, get there early and compare notes from Trivia Tuesday.

Friday night the Fo'c'sle Pub has SWIG on stage at 9pm. The band is Maritime Celtic music with 3 part harmonies and a fiddle. And what's a band without a fiddle?

The Annual Chester Brass Band Christmas Gala was cancelled last weekend due to the extraordinary amount of snow fluffies. It has been rescheduled for this Sunday at the Atlantica Resort in scenic Western Shore. As a result there are still a few tickets left. You may book your reservation @ 275-3453. Hurry !



Below are a few snaps of the boys preparing for Christmas...
Making the shortbread cookies

Modeling the seasonal Christmas sweater
Decorating the house

On behalf of the Chester Merchants Group we wish you and your families a very Merry Christmas.

Suzi Fraser
for the Chester Merchants Group