Chester Merchants Press Release
| | |
| --- | --- |
| | t |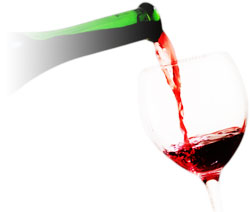 Greetings!


What a phenomenal Thanksgiving weekend it was. The weather was better than anything summer offered !

Yesterday's big garbage was an event in it's own right. That purging feeling is terribly liberating. The beauty of it is... it's like recycling. As soon as something is on the street, it disappears - before the truck even rolls into the village at daybreak.

This Week in Chester

Tonight is Big Pitcher Wednesday at the Fo'c'sle Pub. $3.00 off pitchers to accompany your pasta special of the day. Not for the gluten faint-of-heart but there are other menu options.

Don't forget to pick up a few 50/50 tickets for this week's OHC draw. There's usually a pretty good pot by the time of the draw. Think of it as our own local QE II lottery without the King's Wharf condo.

Stop by "Flowers, Flowers, Flowers" on Pleasant Street this week and see what Robin has in the fridge. This is a delightful little shop with a truly delightful owner. Pick up a bouquet of posies for your loved one, or the cat.

The Gingerbreads are coming ! Yes, it is that time of year to think about your ground ginger creation. This year has expanded to include "Boats, Barns and Buildings." Your molasses mansion must be delivered to the Chester Art Centre by November 27th. Click their website for details and entry form.

Thursday evening the Chester Playhouse is screening "Gallipoli" a 1981 Australian film directed by Peter Weir starring Mel Gibson and Mark Lee as young men from rural Western Australia who enlist in the Australian Army during the First World War. They are sent to the peninsula of Gallipoli in the Ottoman Empire (modern-day Turkey) where they take part in the Gallipoli Campaign. During the course of the movie, the young men slowly lose their innocence about the purpose of war. Mel in his prime...before it all went south.

Lennie Gallant returns to the Chester Playhouse stage on Saturday at 7:30 pm with two supporting musicians. This prolific songwriter needs no introduction with ten albums to his credit (eight in English and two in French), which have won him a host of awards and nominations from both the JUNOs and East Coast Music Awards. This tour celebrates his newest CD "Live at the Carleton."

Sunday morning recovery may come in the form of "Hail Caesar Sunday" at the Fo'c'sle with $1.50 off Absolut caesars from 11-3 pm to augment the eggs bennie.
Cocktails before noon? Never in Chester. We're all in church.

If you missed the turkey bird last week at Nicki's, you can catch something hot out of the roasting pan with all the trimmings this Sunday night from 5 - 8pm.

Trivia Tuesdays resume next week at the Fo'c'sle Pub. Be there at 6:30pm sharp with your wits.

Malcolm Callaway's art class this month is now full but take heart, the Master will be offering another class in the Spring.

Da wife had been after me to paint the seat on our toilet. I finally got around to it one day while she was out, then left for the hardware store for supplies.
She returned before I could alert her of my manly capabilities around the house.
She sat on the toilet only to realize she had become glued to the not-quite-dry epoxy paint when she tried to stand up.
When I returned home, I heard the call for help and went to the rescue.
We both pushed and pulled to no avail. In desperation I undid the toilet seat bolts and wrapped her in a sheet and we drove to the ER.
Da wife tried to lighten the embarrassment of it all by saying, "Well, Doctor, I'll bet you've never seen anything like this before."
The Doctor replied, "Actually, I've seen lots of them...
I've just never seen one mounted and framed."


Suzi Fraser
for the Chester Merchants Group