Chester Merchants Press Release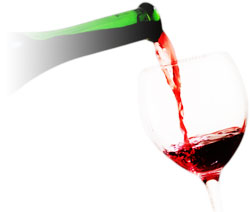 Greetings!
Are you feeling festive yet?
It's a challenge with the yoyo weather we've been having, but Christmas is fast approaching so pull on those wellies and join in the fun as you cross things off that lengthy holiday list:
eggnog and fixin's √........
This Week in Chester
On a not-so-festive note, tonight (Wednesday) there is a Public Forum Meeting hosted by the Village Commission in the Chester Legion at 7pm to discuss the recently released Provincial-Municipal Fiscal Review and the future of villages in Nova Scotia. Comments and questions will be open to the Village of Chester residents only but it's a chance to learn more and get your voice heard.
If you need a pick-me-up immediately after, you might be in time to catch the pay what you can Dress Rehearsal at 8pm of Malcolm's Christmas Farce "Soprano' Green Gables" at the Chester Playhouse. Failing that there are 3 hilarious performances of this reportedly 'last' annual farce by Mr Callaway on Thursday, Friday and Saturday 8pm. Tickets are $18 adult, $15 senior and $10 student. Community theatre at it's best (although not suitable for young audiences!) You'll recognise everybody in the cast and maybe even some of the jokes... For more info/tickets call the Playhouse 275-3933 or visit: www.chesterplayhouse.ca
Wednesday is also Advent Day of Reflection at St. Stephen's Anglican Parish, 54 Regent Street, Chester starting 10:00 am.
Saturday morning there's Breakfast at the Chester Legion from 7:30 to 10:30 am. Fuel for shopping, you can enjoy eggs (any way you like them), French toast, hash browns, beans, bacon, sausage, toast, coffee/tea and juice.
There's a Free Public Skate at the Chester Rink from 5:00 to 6:00 pm Saturday. I'm sure René will be there so join him and have a laugh. There will be refreshments - hosted by the Chester Municipal Recreation Committee.
After the public skate, up at the Chester Rink starting at 6.30pm, The Celebration of the Edmonton Oilers 30th Anniversary of the 1984 Stanley Cup win continues with Glenn Anderson's NHL All-Stars Cliff Ronning, Craig Muni, Doug Bodger, Greg Adams, Darryl Shannon, Dave McLlwain and others VS local All-Stars. After the game, country music star Aaron Pritchett will be playing with Amanda Riley at the Chester Legion. General Admission: $25. Intermission Passes $20 (must have admission ticket). Reception Pass $20 (must have admission ticket). Tickets available in Chester at Chandler Davis, Scotiabank or by calling 279-0560. In support of the 351 Llewellyn Sea Cadets Chester Branch of the Navy League.
Sunday brings Advent Lessons & Carols at St. Stephen's Anglican Parish, 54 Regent Street, Chester starting 11:00 am on Sunday.
Back to those holiday lists..... if the stock market is making you nervous, you might consider stocking up on gold or silver. Pick up one or more 2014 Silver Maple Leaf coins in an air-tite case for just $25 each, tax included at Chester Gold & Silver. The shop will be open regular business hours until Saturday, December 20th. Contact Mark 902 980 0278.
Or, what about purchasing a stair plaque on the newly restored Lightfoot Tower? Unlike your gold or silver coins, it won't have any cash-in value down the road, but you'd be contributing to on going fundraising for the Tower. They are $100 each and are personally engraved with whatever name you'd like (business/friend/self/pet?). Contact Dolly at 902 275 4991 or dollyhancock@mac.com for more info.
The village stores are full of goodies! Remember the Merchants have banded together to make a gift basket valued at over $1000 which you can win. We encourage people to spend their shekels here in the Hamlet then everyone wins. This campaign runs until December 21st. You may enter the draw when you "shop local."




Keep buying OHC 50/50 tickets. There's a draw each Monday and the winner could be you!







The Other One
for the Chester Merchants Group