Chester Merchants Press Release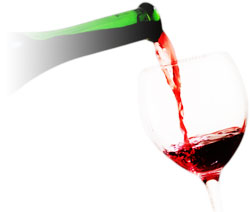 Greetings!

It's official. Christmas is coming. Black Friday was the tip of the iceberg - followed by Cyber Monday. How many emails did YOU get from Amazon on Monday? While we always urge you to shop local, it is understood that Steve Jobs has never been to Chester, and sadly, never will. We don't sell Apple, Future Shop or Best Buy here.

We cannot compete with high tech because we are the lowest of low tech, but we do support your kid's hockey team, we sell 50/50 tickets for OHC, we support the Chester Playhouse and a whole lot more.

As a community we must all work together and hey, I bet you can't get spiked eggnog behind the counter at Walmart.

This Week in Chester

Tonight, Wednesday at 6 and 7:30 pm the Chester Playhouse After School Program presents "A Zombie Christmas" performed by students ages 11-13.
Tomorrow night, Thursday the 8-10 year olds present "A Beary Merry Christmas" also at 6 and 7:30pm which leaves plenty of time to get to the Fo'c'sle for wings.

Light My Fire will be open 10 - 5pm Saturday to Wednesday and 10 - 7pm Thursdays and Fridays for your December shopping pleasure. Add your faces to the gingerbread kids peeking at the electric train. Enjoy lots of seasonal candles and special artisan created gift ideas.

The Village Emporium is having a select sale over the next two weeks. They are offering 30% off a large variety of items including pearl, fashion & sterling jewelry, the beading shelf, general giftware, souvenirs, children's toys and more. Karen Wilson art prints are 15% off, Mrs Finney's Hat antiques are 20% off just to name a few. Stop by before the end of next week and pick up some Christmas bargains.

This is your last week to dine at Nicki's before she flies the coop. From Thursday until Sunday evening you can experience your own little piece of heaven on Pleasant Street.

This is the final weekend for the "Lovely Stuff " pop up shop at the old Lesley's Pantry across from Tim Horton's on Route 3. The shop will be open this weekend 11am - 3pm. Lots of Christmas goodies and quirky gifts for under $10 ! Corinne's Pine Furniture will also be on display and up for perusal and purchase .

The Gingerbread creations are on display at the Train Station this weekend from 10-4pm Saturday and 12- 4pm Sunday. It was jammed in there last week ! Go see these things because they truly are works of art.

Sandy Morash is hosting her annual Cookie Contest at the Yacht Club this weekend. You must register by today if you wish to enter. See details on poster attached.

A couple food and music options on Sunday. Kick off the day at the Kiwi Café with Jazzette from 12- 2 pm. Settle in for some pancakes and a special coffee and enjoy the tunes.

Sunday evening the Chester Brass Band is holding their annual Christmas dinner at Atlantica Hotel in Western Shore. Dine with the sounds of Christmas Carols - there are a few seats left and you may book them @ (902) 275-3453.

Looking ahead to next week the Chester Municipal Chamber of Commerce invite you to a Christmas Business After Hours event on Tuesday, December 16, from 5-7 pm at 54 Queen Street. This is being held in Al Chaddock's pop up gallery behind the Haven Herald office.
Your hosts are Piers Baker and Able Engineering.
Along with the usual networking and socializing, they will showcase the "Haven Herald" office as a viable space for business opportunities in the Village. With Haven circling the drain, we need to promote Chester as a "haven" for business. Bring a friend and a non perishable food item or cash donation for the Lighthouse Food Bank.

Malcolm Callaway's annual Christmas groaner premiers next Wednesday at 8 pm at the Chester Playhouse with "pay what you can" and runs through until Saturday night.
Every Christmas Malcolm gets away with bad puns, outrageous plots and humour not suitable for children. This year's offering is "Sopran o' Green Gables" - a lighthearted look at murder, gangsters and the irrepressible Anne Shirley.
The plot, such as it is, includes a group of gangsters who have been put in the witness protection program and end up in PEI. There, they find themselves doing community service by helping to mount a Christmas musical.

"Leave the kids at home. Come and enjoy an adult alternative to the sickly sweet and commercial hijacking of Christmas. Forget the family fussing, the turkey trussing, Christmas light cussing for a couple of hours of laughter, song and true Christmas cheer."
Believe it or not - this WILL sell out, so get your tickets now.

Well, another day has passed and I didn't use algebra once.


Suzi Fraser
for the Chester Merchants Group