Chester Merchants Press Release
| | |
| --- | --- |
| Heather McGuire Photography | |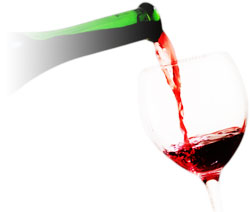 Greetings!

It's Race Week. Love it or hate it, it's here.

South Shore taxi is standing by for your call. 902-277-2727.

The Chester Art Centre raised over $33,000 at the garden party last week to fund classes, workshops, and special talks about all things arty. Many thanks to the volunteers and participants.



This Week in Chester


In exactly 1.5 hours there will be a Goslings Rum Seminar at the Fo'c'sle Pub @ 2:30pm.Taste three Gosling's Rums and take away the glass! Tickets are $10 cash at the Fo'c'sle. Run.

Those of you that are out of water might want to a attend tonight's Village Commission meeting at
7 pm in their offices at the corner of King and Pleasant Streets. On the agenda is a central water feasibility study. Bring your tub toys - maybe they have a shower.

Cynthia Myers is back ! She has harnessed 25 short ones and is bringing them to the stage tonight at 7 pm and all this week until Saturday night with a matinee on Saturday at 2 pm.
The Chester Playhouse Summer Theatre School presents "Damn Yankees." Baseball lovers everywhere can identify with insurance agent Joe Boyd, a die-hard Washington Senators fan who puts his soul in hock to help them wrest the pennant away from the hated, all-conquering Yankees.
Light, fast-paced and devilishly clever, Damn Yankees is a home-run hit; a wicked romantic comedy, with a memorable escape clause.

Tomorrow, Thursday, there is a "Pop Up Show" featuring paintings, prints and pots crafted by
Robert Seyffert, Rosi Robinson and Alexandra McCurdy. The opening reception is from 6-8 pm at 54 Queen Street behind the old Haven Herald.The show runs until Saturday from 11am-5 pm.

The Chester Farmers' and Artisans are back on Friday from 10 am - 2 pm rain or shine and judging by the past month, it will be shine. A food bounty awaits you.

Saturday there is a breakfast at the Chester Legion from 7:30 - 10:30 am. Eggs (any way you like them), French toast, hash browns, beans, bacon, sausages, toast, tea/coffee and juice.

Unwind from Race Week with Paul and Eilidh Buchanan playing Scottish Fiddle at the Chester Bandstand at 7 pm Sunday evening.

The Chester Playhouse welcomes one of Australia's top guitarists, Lloyd Spiegel, on stage at 8pm Sunday night. This soulful blues artist performs with the command of his instrument, storytelling, and powerful stage persona.
He came all this way to Chester ! Go check him out.


I know we'd all rather be sailing but this is important stuff !
Next Tuesday, Picnic in the Park presents "Jamie Junger & Friends" sponsored by Hawboldt Industries. Get out your pickle jar and get over there.

Meals for the musicians are compliments of the Stretch Diner. Repairs to the venue were provided by Sales Beacon.


When life is stressful, do something to lift your spirits.
Go for a drive. Go two or three thousand kilometers away.
Maybe change your name.


Suzi Fraser
for the Chester Merchants Group