Chester Merchants Press Release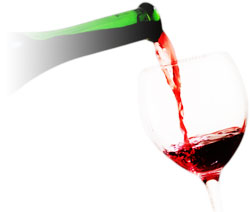 Greetings!

I was listening to CBC the other day and there was a conversation with a financial advisor regarding the Olympics and discussing the dollar aspect of raising an elite athlete.

The advisor allowed that he was directing his young daughter towards a swimming ambition as "a swimsuit is way cheaper than a horse."


This Week in Chester


He's b a c k ! John Denver has risen from the dead and is "Back Home Again" with a tribute at theChester Playhouse opening tonight, Wednesday, at 8 pm, with a run until Saturday night and a matinee Saturday at 2 pm. The musical tribute to the life and music of John Denver will take you on a journey through the life of one of the world's all time great performers. With an unmistakable clear high tenor voice, Denver topped the music charts repeatedly in the 70's and 80's delivering songs that "Take me home, Country Road."

The Chester Farmers' and Artisan Market are at the Train Station from 10 - 2 pm this Friday. It's tomato season. Yippeeee !

This Saturday is the first annual "Harbour Tour and Tales" from 10- 4 pm hosted by the Chester Municipal Heritage Society. The tour begins at the Rope Loft Wharf @ 36 Water Street. View the village from the old days : tales of privateers, ghosts and courageous women; explore Pleasant and Duke Streets circa 1920's and enjoy a refreshing lemonade at the Lordly House Museum. $30 per person. For more info call 902-275-3842 or 902-275-3826. Tickets are going faster than the Hip.

This weekend is the latest QE2 Grand Prize Cottage Lottery viewing Saturday at Skipper Hill Estates and Marina in Chester Basin. The cottage will be open from 11am- 6pm every Friday, Saturday and Sunday until you can move in with your winning lotto ticket.

The fourth annual Chester Classic Croquet Tournament is this Sunday at Lordly Park (rain date September 4th.) Email juderobertsonphoto@gmail.com or 902 225-0949 to register your team. Get out your croquet whites.

Sunday the Mahone Bay Swing Band will be on stage at the Chester Bandstand starting 7 pm.
This band is fantastic and is also the last band for the season's series. ! Don't miss this. Dress for the weather and bring a lawn chair or blanket. Further info at 902-857-3943.


Next Tuesday Picnic in the Park presents the Parsons Brothers sponsored B.W. Armstrong Insurance. This is the last PiP of 2016. Hope you can come.

Meals for the musicians are compliments of the Stretch Diner. Repairs to the venue were provided by Sales Beacon.


99% of socks are single and you don't see them crying about it.


Suzi Fraser
for the Chester Merchants Group