Chester Merchants Press Release
| | |
| --- | --- |
| Dr John Curry Photo | |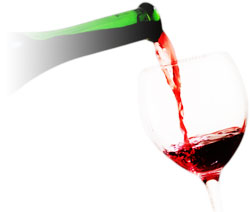 Greetings!

The morning temperatures have dropped and there is wood smoke in the air. Autumn is here.

This is the time of year we all wait for. Summer-mania is over. It's time to chill.

Why not test out our new blue ferry? Take a ride over to Big or Little Tancook. Pack a picnic and make a day of it.


This Week in Chester


The Chester Farmers' and Artisan Market is at the train station this Friday from 10 - 2 pm. Get there early or you will miss out on the tomatoes.

Your little Green Gremlins are now back to their biweekly routine. Don't wheelie your green bin out when it's not your week, unless you plan to drive it around town to an alternate week A or B location.

The Tim Horton's "Smile" cookie campaign is on now until Sunday.
When you purchase a Smile Cookie for one dollar, 100% of the proceeds from every morsel sold will help support OHC. Buy now, buy often.

The Chester Playhouse presents Zuppa Theatre's 2012 hit show "Slowly I Turn" this Friday. The curtain goes up at 7:30pm.
Alternating between contemporary conversation and vintage vaudeville sketches and songs, "Slowly I Turn" is a metaphorical love letter to theatre and family.



Chester is a super venue for Pokémon Go players. For those of you who don't know - the GO means doing a lot of walking and visiting Pokéstops located at points of interest in the village. Our tree lined streets dotted with delightful shops and restaurants are an easy walk to get your Poké groove on. We have 12 Pokéstops and 2 Gyms all within easy walking distance. Saturday afternoon there will be lures throughout the village. Make us your weekend destination.
Happy hunting!

Next Monday at 6:30pm the Chester Garden Club presents Andrew Breen from the Bluenose Coastal Action Foundation. Andrew will discuss their progress with the endangered Atlantic Whitefish, past, present and future at St. Stephen's Hall at 54 Regent Street. All are welcome.

This has absolutely nothing to do with Chester but I saw this clip last night. It is a vignette of the history of the Volvo Ocean Race. It will remind you how nice it is to be home.
Sometimes smoking does save lives

You matter. Unless you multiply yourself by the speed of light. Then you energy.

Suzi Fraser
for the Chester Merchants Group