Chester Merchants Press Release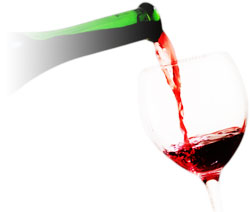 Greetings!

We are a village of dry wells. Has your trout succumbed? If so, fill out this form.

Graves Island is the new Fountain of Youth, or at least a watering hole.
Water refills and showers are available there.

The Rope Loft and Fo'c'sle Pub have suds.
Forget your water woes and have a beer !


This Week in Chester



Light My Fire studio is getting a facelift. They are doing an exterior renovation over the next few weeks. Feel free to stop by, check out the progress and tell them how you would have done it.

The Chester Farmers' and Artisan Market is at the train station this Friday from 10 - 2 pm.

Just in the nick of time, the Chester Drama Society is having a costume sale next Saturday, October 1st, from 10am - 2pm at the Old Train Station.
Create your own Halloween costume from their hand-me-downs. Erin Gore, Master Dresser for the Chester Playhouse will help you with advice and instruction.
Got a job interview? Knock them out with your vintage look. Maybe a little racy number for your witness protection program meeting on Monday? Clothing from the 50s, 60s, 70s & 80s, Men's & Women's Accessories, Children's Apparel, Shoes & Boots, Hats & Gloves, Fabric, Costumes.
Bring cash.
Proceeds from the sale will go toward future purchases or rentals for upcoming productions for the Drama Society.


Every Monday from now until eternity, it's "Musical Monday."
All programs are free and are held at St. Stephen's Hall @ 54 Regent Street.
Sessions will be cancelled if there is no skool (holidays / snow days).

1:00 pm: Vintage Voices - For anyone who loves music from the 30s to the 60s.
2:00 pm: Musical Friends Choir -Students from Chester District are walked from the school, given a snack, and learn popular songs both old and new.
3:00 pm: "Last summer at Band Camp...." Older elementary youth are joined by Middle School students and learn guitar, bass, piano and drums. Occasional guest teachers include violin and other specialties.
4:00 pm: Tuneful Tots - ie - short ones.
For more info call 902 275-3804.

The Chester Playhouse is excited to welcome back Dave Gunning next Saturday, October 1st, at 7:30pm.
Dave has the gift of captivating audiences by painting pictures through his heartfelt stories and compelling songwriting, humorous lyrics and stunning musical arrangements. Over the past 20 years Gunning has earned a shelf full of music industry awards including eight East Coast Music Awards, two Canadian Folk Music Awards and a 2012 JUNO award nomination for Roots & Traditional Solo Album of the Year. Get your tickets now as Dave always sells out here in the Hamlet.

A man asks a farmer near a field, "Would you mind if I crossed your field instead of going around it as I have to catch the 4:23 train."
The farmer replied, "Of course, go right ahead. If my bull sees you, you might even catch the 4:11."

Your scribe is taking next week off. Check the P O notice board for breaking news.


Suzi Fraser
for the Chester Merchants Group