Chester Merchants Press Release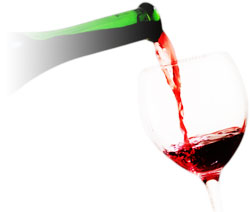 Greetings!

Pack up your wool socks and break out the small clothes - summer weather has finally arrived.

We are celebrating Canada's 150th here in the hamlet with a Sail Past in the harbour at 9 pm Saturday, July 1st. There will be brightly decorated boats, music, fireworks, dancing girls...the whole shebang !

You too can be a part of this celebration. If you would like to participate with your boat, contact David Archibald today at (902) 279-0554 to get your oar in.

Everyone is invited to join in the fun. If you don't have a boat find someone who does or come to the waterfront to watch the parade of sail.
This promises to be THE kick off event of the summer season. Rain date is Sunday July 2nd.


This Week in Chester

Tomorrow, Thursday, the Lordly House opens for the season. This summer the Heritage Society is celebrating Canada's birthday with 150 years of what we consume (!) There will be a food exhibit featuring Sir John A. MacDonald's dining table and an opportunity to learn about the events in Canada at the time of Confederation.

This week the new kid on the block, White Gate Inn and Restaurant, is kicking it up a notch.
They are now open from Thursday - Sunday for dinner and invite you to join them for lunch on Sunday. The outside deck will be open and they are featuring Father's Day specials including lobster pot pie, White Gate caesar cocktail with grilled cajun shrimp on a skewer, plus a dessert for $28. The evening meal features a special set dinner menu of three courses for $45.00. Dial up 902-275-4400 now to ensure you won't be the one cooking that night.

The Chester Arts Centre is hosting a Mosaic Workshop this Friday, June 16th and Saturday, June 17th from 9 - 4pm and June 18th 9 am - noon.
Create your own beautiful mosaic flowerpot. Yeah baby ! All materials are included for the course but if you have some shattered pottery you want to incorporate - have at 'er. Bring your Snoopy lunch pail.

This Friday the Chester Market is in full swing at the old train station from 10- 2pm. Get there early or you will miss the bread and everything else.

José Valverde's studio at 31 King Street is open Friday afternoons and Saturday mornings throughout the summer season except Canada Day weekend.



Saturday night the Chester Playhouse is proud to present Ben Caplan.
ECMA Songwriter of the Year, Ben Caplan, is literally on your doorstep here in Chester at 7:30pm.
He will be delivering an unforgettable show. With his huge beard and unruly mane, he is as visually striking as he is aurally compelling. His rough and textured tones cut through crowded halls roaring louder than the raucous crowds.

"The Blue Lane" will be playing in the Red Shed at 35 Union Street at 8 pm this Saturday. Cover charge is $15. Bring a refreshment and come hear these talented musicians in a warm, intimate setting.
The Blue Lane is a genre-defying Halifax-based trio that merges the sounds of jazz, blues, rockabilly, fusion and traditional pop music. The electrostatic weaving of sultry vocals, intricate harmonies, lightning guitar and ever so thick beats, define this group.

The Rope Loft is ready for you this Father's day weekend. They have ice chilled Blue Lobster Vodka - try the fresh eel lake oysters with an ice chilled Blue Lobster Martini chaser. They also carry "Willing to Learn Gin" and "Fisherman's Helper Rum" by the Nova Scotia Spirit Company.
Why wait till the weekend? Go now !

Sunday evening the Chester Playhouse will be hosting Jamie Junger's "Plug Into Music"
CD release at 7 pm.
Jamie and his students have been collaborating to produce an original CD, and will be performing it together on stage at the Chester Playhouse alongside Caleb Miles and Afraaz Mulji.
Jamie brings his students a wealth of knowledge gained from years of experience in the industry. Tickets are available through the Chester Playhouse or by calling 902-275-3933. Tickets are $12 for adults and $6 for youth with general admission seating.


Cats are rather delicate creatures and they are subject to many ailments, but I've never heard of one who suffered from insomnia.

Suzi Fraser
for the Chester Merchants Group