Chester Merchants Press Release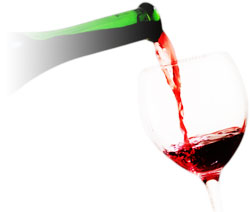 Greetings!


It's that time of year again.

Spring has sprung - note seasonal colours above.

There is an unmistakable happy vibe in the hamlet.

It is Canada's 150th ! Stock up on the fireworks, put a little extra lighter fluid on the hibachi - let's celebrate !



This Week in Chester


The short ones are back on stage. This week the Chester Playhouse After School Program is proud to invite you to attend their final two shows tonight Wednesday, and tomorrow, Thursday at 7 pm both evenings.
Each play is conceived, written and directed by the inimitable Cynthia Myers.
The After School Program provides an opportunity for students too young for the Summer Theatre School program to explore the world of acting with a helping hand.

Don't forget every Wednesday the Library Bus is at the Chester Legion from 1- 4pm.
This is a wonderful resource. Use it or lose it - make a point to check out what they have to offer. Recently released movies are just one of the many finds available here at minds on wheels.

Friday, the Chester Farmers' and Artisan Market is happening at the Chester Visitor Information Centre at the old train station from 10am - 2pm (rain or shine). The market offers a variety of local farm vendors and artisan vendors selling fresh fish, meat, breads, veggies, baked goods, jewelry, soaps, folk art, flowers, sweet treats, hot food to go and more.

Stop in at the VIC and visit with George Evans our Chester raconteur who has created a whole new world of experiences for visitors and locals alike. Thank you George for your unbridled enthusiasm !

There's a new kid in the sand box.
We are delighted to welcome White Gate Inn and Restaurant to the village. Nicki's Inn has been transformed with crafted attention to every detail.
Nicola Boyd, proprietor and Kyle Nelson, executive chef look forward to welcoming you.
Their current opening hours are: Friday and Saturday evenings from 5:30pm - 8:30pm;
Sunday (luncheon menu) from 11:30am - 2:30pm and Sunday night from 5 - 8pm
The hours will expand as the season progresses so stay tuned.

Saturday morning is breakfast at the Chester Legion from 7:30 - 10:30 am; eggs (any way you like them), french toast, hash browns, beans, bacon, sausage, toast, tea/coffee and juice.
Two talented young local bands Brothers Band and The Blue Lane will be on stage at the Chester Playhouse at 7:30 pm Saturday night.
"Brothers" has taken the city of Halifax by storm, quickly climbing the performance ladder with energetic and captivating performances.They won the Coast Award in 2016 for best new band with a blend of hip-hop and rock with a splash of alternative and pop.
"The Blue Lane" is a local band with an energetic vibe that merges rockabilly, jazz, blues and traditional pop music blending sultry vocals with a vintage feel.
For tickets and more info visit Chester Playhouse or dial 902-275-3933 on your rotary phone.
This Sunday there is a lobster crawling onto your table at the Captain Kidd Rod & Gun Club from
11 am - 6 pm. Dinner includes: a lobster (or 6 oz Filet Mignon), potato salad, coleslaw, roll, wine, tea or coffee and homemade pie $25. Steak dinners must be pre ordered. For tickets ring Kelvin @ 902-275-2174.

Bruce MacKinnon




Not everyone can be Irish. Someone has to drive.



Suzi Fraser
for the Chester Merchants Group