Chester Merchants Press Release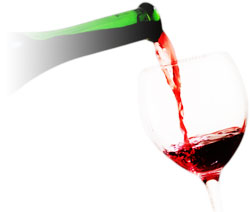 W e ' r e b a c k !
Spring has sprung. Sort of. I think the farmers in the Valley might beg to differ.
I trust you all "wintered well" as they say, and are ready to join us for the events we have in store for you here in Chester this season.
This Week in Chester


To those of you receiving this email blast for the first time, it is because you signed up at the Chester Merchants booth at Saltscapes Exhibition in April. This is a weekly update of what is happening in Chester from June until December, and there is a lot going on in our little Hamlet year 'round. Read on....

Today, Wednesday, from 3-4 pm at the Chester Yacht Club, the lovely Stephanie Beaumont of
Sea and be Scene will bring you up to speed on the new Tourism Chester ambassador project.
She will introduce the "# Love where you live" project where everyone can get in on the fun and participate.

Thursday night is wing nut night at the Rope Loft and the Fo'c'sle. Get there early and get it "hot on" or with a side of blue cheese. Yes please !

The Chester Farmer's and Artisan market runs every Friday at the Old Train Station from 9-1 pm (rain or shine.) There are local farm vendors and artisans selling fresh fish, meat, breads, vegetables, baked goods, jewelry, soaps, folk art, flowers, sweet treats, hot food and more.

The Chester Heritage Society is throwing open their doors this Friday at Lordly House, 133 Central Street. The museum will be open all summer from 10 - 4 pm, Tuesdays to Saturdays.
New displays include "Tuesday Painters" and "Antique Lace."

There will be a grand opening of the Old Train Station, Craft Shop and displays at 20 Smith Road also this Friday. They will be open from 10 - 4 pm every day but Wednesday. Sunday hours are noon till 4pm.

This Friday evening Kevin Koloff, Chester's own John Lennon, is on stage at the Rope Loft from 8-11pm with all the tunes you know by heart from the 60's and 70's. The kitchen is open till 9:30 pm so be sure to get your order in before then. Kevin always puts on a great show so plan to make a night of it.

Blue Shutters Antiques and Art Gallery is open from 10am - 4 pm every weekend this month.

This Saturday at 7:30 pm, the Chester Playhouse is pleased to present "Hillsburn" for your ears. This five-piece band from Halifax was founded in 2014 and has sold out shows all over North America. They released their new album "The Wilder Beyond "this February and have been showcasing their music throughout Canada ever since. Hillsburn was the recipient of the 2016 Canadian Folk Music Award for "New / Emerging Artist of the Year" and a 2017 East Coast Music Award for "Fans' Choice Video of the Year. Dial up 902-275-3933 to secure your tickets now.



This Father's Day Sunday, the
Restaurant at White Gate
is featuring a special promotion with two courses for $32.00, and they have put a special dessert on for the day, a bourbon maple brulée. You may see the Father's Day menu on their Facebook page above. Please call for reservations at 902-275-4400.
Remember you can wheelie your little green bins out every week now throughout the summer months.
Why did the Canadian chicken cross the road?
To get to the middle.

Here is another bird dancing to an Elvis tune




Suzi Fraser




for the Chester Merchants Group