Chester Merchants Press Release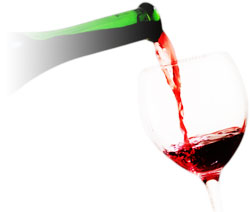 Greetings!
August? Really?

Chester has been fondly coined as a "drinking town with a sailing problem" and here's why....
Chester Yacht Club's Opti Jam kicks off today.
Look out in the harbour and you'll see about 100 little white handkerchief sized sails darting about the Bay in all directions. Following on from this event is the World Bluenose Championships this weekend.
Next week is Schooner Race week hosted by the CYC and the Rope Loft, followed by our Annual Classics Regatta next weekend.
All this activity culminates with Chester Race Week the following week.
Ladies and gentlemen, start your engines.


This Week in Chester

Tonight, Wednesday, the Chester Playhouse presents the award-winning play "Jake's Gift." The show runs every night until Saturday, August 4th at 7:30 pm and a matinée performance at 2 pm this Saturday. This one-women play by Julia Mackey is a moving tribute to our veterans that has captured the hearts of Canadians across the country.
Jake's Gift is a surprisingly funny, multi-award-winning drama that tells the story of a Canadian WW2 veteran's reluctant return to Normandy, France for the 60th Anniversary of D-day. While roaming the shores of Juno Beach, Jake encounters Isabelle, a precocious ten-year-old from the local village whose inquisitive charm challenge the old soldier to confront some long ignored ghosts. 902-275-3933/ 1-800-363-7529.

The Chester Golf Club is having a summer promotion for non members. Every Tuesday and Thursday after 1 pm, two people can play 18 holes for the price of one. Dial up the pro shop and book your tee time. 902-275-4543 Watch your step- the geese are baaack !

The Old Train Station Shop at 20 Smith Road is now open from 10 - 5pm Monday to Saturday and is closed on Sunday.

Friday is Market Day at the Train Station grounds. March your piggies over there and pick up some fresh fish, meat, breads, veggies, baked goods, jewelry, soaps, folk art, flowers, sweet treats, hot food and more. Bring a wheelbarrow.

Friday evening there is a new show at Going Coastal on Queen from 6-8pm. This is a group show inspired by the Call of the Ocean. Helloooo?




Once you've placed your red dot, head on over to the Rope Loft where Kevin Koloff is on stage from 8-11pm with the sounds you love from the 60's and 70's. There will be lots of salty sailors and the restaurant will be serving evening meals until 10 pm. Rock on.

Have you ever wanted to make your own beeswax candle? Light My Fire Studio is giving you your chance this Saturday, August 4, from 11 am - 3 pm. They are having their Beeswax candle workshop. Stop into the studio and with a little time and effort, leave with a pair of 'Belltop' candles. This workshop is on a first come first served basis and is $20 per person (HST extra). For more information or to arrange a time for a group of 4 or more please call 902-275-5800 or toll free 1-866-739-5800

This Saturday there will be a High Tea with Mrs. Lordly at 133 Central Street from 2- 4 pm. Lyne Bjornson from the Zoé Vallé Library will delight you with tales of "The Library and the Lordlys." Admission is $8.

This Sunday is Bonny Lea Farm's Annual Lobster Lover's Feast. They will be serving Clearwater's 1 ¼ lb. lobster or a 10 oz. sirloin steak with all the trimmings. Dine in from
4-6:30 pm or take out from 3- 6 pm. Tickets are $30 and on sale now. 902-275-5622 to purchase tickets.

Sunday evening the Chester Bandstand Summer Concert Series presents the "Mahone Bay Legion Swing Band" at 7pm. These guys are fantastic- don't miss this.
Concerts may be moved or cancelled in heavy rain at the discretion of the performers.
For more information, please contact Sue LeBlanc 902-299-0139.




Next Tuesday's Picnic in the Park entertainers are "Short Notice" sponsored by Hawboldt Industries. Meals for the musicians are generously provided by the Stretch Diner. Free admission - donations for the band gratefully accepted. If it's raining Tuesday, they dance on Wednesday.
Looking ahead to next Wednesday, Alex McCurdy (ceramics), Rosi Robinson (batiks and prints), and Robbie Seyffert (paintings) are having a second pop up show with an opening reception next Wednesday, August 8th from 6 - 8 pm at the old Fiasco building at 54 Queen Street, next to the Chester Art Centre. All are welcome!

What do you call a Frenchman wearing sandals?
Philippe Philoppe.



Suzi Fraser
for the Chester Merchants Group