Chester Merchants Press Release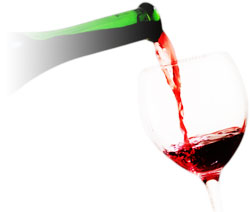 Greetings!
We're in the thick of it. Boats everywhere. Even Bluenose II is in town ! The schooners are at the Rope Loft dock all week when they're not racing. Stop by and see these beautiful ladies - they're gorgeous.
There is more eye candy in the wings - it's Classics Regatta this weekend ! Come down to the waterfront and watch these grand dames strut their stuff.
We are all about sailing, music and the Arts this week. Read on.



This Week in Chester

Tonight, Wednesday, Chase Padgett brings a pitch perfect blend of music, comedy and characters to the Chester Playhouse in 6 Guitars. The show runs every evening until Saturday at 7:30 pm and a 2 pm matinée on Saturday as well.
In 6 Guitars a single performer portrays six different guitar playing characters each sharing their own style of music, Blues, Jazz, Rock, Classical, Folk and Country. As the show unfolds, audiences are treated to great songs from each genre that showcase breathtaking musicianship. This sonic feat is done not merely with just one performer, but just one guitar as well. There are plenty of laughs too! Each character, from the young rock prodigy to the weary blues picker, shares hilarious anecdotes that only a life playing music can give. These balance out the moving stories each deliver about how music has touched their lives and made them a better person along the way.

The Playhouse is excited to announce Happy Hour every Wednesday at 6 pm featuring the musical stylings of local musician Kevin Koloff and $3.50 drinks. C'mon get happy with your friends at the Chester Playhouse and maybe even catch tonight's show !

Originally from Lower Prospect, Joe Norris' vibrant depictions of wildlife, marine and fishing scenes, and landscapes are some of the most beloved representations of Nova Scotia. His bold colours, clean lines and elaborately painted frames are immediately recognizable, and it is no wonder that he is one of Canada's most celebrated folk artists. Drop by the Chester Art Centre at 60 Queen St. and enjoy the Joe Norris - Land & Sea Exhibition.




Halifax ceramic artist Alexandra McCurdy joins UK-based batik artist Rosi Robinson and New York oil/acrylic painter Robert Seyffert for a pop-up exhibition at 54 Queen Street behind the old Fiasco shop tonight, Wednesday, from 6-8pm. The trio is teaming up to present their most recent works that depict the province of Nova Scotia. The show runs until Saturday, August 11th from 1:30 - 5pm daily.

Tomorrow evening, Thursday, head on over to Amicus Gallery for their final show of the summer season from 6-8 pm. William Downey of Liverpool will have a mix of west coast, east coast and still life images - points west meet points east in these beautifully rendered oils.




Christmas is happening at Station 20 Craft Shop at the old Train Station until August 18th from Monday - Saturday. Get your Christmas fix now. Ho Ho...Ho.

Friday the Farmers and Artisans are at the Old Train Station from 9 - 1 pm (rain or shine.)
Fresh fish, meat, breads, veggies, baked goods, jewelry, soaps, folk art, flowers, sweet treats, hot food and more.

Friday night Tom and Cynthia Myers are on stage at the Rope Loft from 8-11 pm with fellow musician Mike Watson. There might be a few other musicians in the house too!
All the schooners are on the dock so the place will be hopping. Get there early or you'll miss out. The kitchen is open until 10pm. I'll see you there.

The Chester Bandstand Summer Concert series presents the "Clas Larsson Quartet" Sunday evening at 7 pm. Concerts may be moved or cancelled in heavy rain at the discretion of the performers. For more information, contact Sue LeBlanc 902-299-0139.

A termite walks into a bar and asks, "Is the bar tender here?"



Suzi Fraser
for the Chester Merchants Group