Chester Merchants Press Release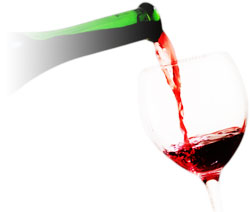 We are on the homeward stretch to the fat man in the red suit.
A big shout out to Sandy Morash and her team of elves who raised $875 for the food bank in the annual cookie contest hosted by the Chester Playhouse.

This Week in Chester
Sales are happening at the Village Emporium beginning this Saturday and running through until closing Christmas Eve. 25% off jewellery and a huge selection of gift items including winter woolies, POOK items, giftware, souvenir items, wallets, purses and much more. 40% off most Christmas items.
Hours are Monday to Saturday 10 - 4:30 and Sunday 12 - 4, Christmas Eve 10 - 2pm. Ho Ho Ho !

The Playhouse has gift certificate available for purchase in increments of $50 / $75 or $100 for anyone on your gift list. 902-275-3933
The
Kiwi Café
is brimming with all things Christmas. Stop by for a hot chocolate and cruise through the Pantry and see what's on the shelf.
"Our last Hurrah !!!
Light My Fire Studio
will be closing the doors for good December 16th. We would like to thank all our patrons who have supported us over the years. We will miss your visits to the studio as much as you will miss us. Those that were hoping to get a gift will be happy to know that we still have a selection of pottery, glass and jewellery as well as our candles available. Merry Christmas and Happy New Year." Judy Parsons and Bill Drane
Trivia at the Fo'c'sle is BACK with Erin Gore ! Next Tuesday at the Fo'c'sle it is Christmas themed trivia with a few Chanukah questions thrown in. Get your team together and brush up. 6:30 - 8pm.

Next Wednesday is the annual Sing Choirs ! at the St. Stephen's Anglican Church. The evening features Chester United Baptist choir, St. Stephen's Anglican choir, Studio Singers community choir, musicians from St. Augustine's Catholic Church, Musical Friends youth choir, and audience participation. Admission is free with a pay-what-you-will collection at the door; the donations will go to PRO Kids and Musical Friends.

If Barbie is so popular, why do you have to buy her friends?




for the Chester Merchants Group