Chester Merchants Press Release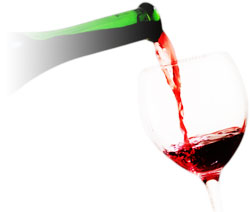 We decided to roll out the Press Release a day early as there is so much going on in the village this week.
Kudos to all the organizers, volunteers and participants of the
Chester Village Christmas
celebrations over the weekend. It was raging success and plans are already underway for 2019.
Tree lighting
Nancy Murray photo
This Week in Chester
Tomorrow night, Wednesday, the Chester Drama Society opens The Christmas Fund-raiser at the Chester Playhouse at 7:30 pm. This show runs until Saturday night and has something for the whole family.
Lightly pack an eclectic and dysfunctional group of townsfolk into a small, sweltering space in the school basement for an emergency Christmas Fund-raising meeting. Add equal and generous measures of anxiety, impatience and competitiveness. Fold in a variety of self-serving and less than savoury agendas. Stir in a pinch of paranoia, a sprinkle of entitlement and equal dashes of emotional outburst and bragging. Toss in a bag of fruit flavoured gummy bears. Let sit until ingredients react. Mix thoroughly and watch the ideas bubble while tempers simmer and craziness come to a full boil. It's the recipe for a tasty comedy that takes the term "Christmas High" to a whole new meaning.
Opening Night tickets are $10 and only available at the door. Proceeds from opening night go to the Lighthouse Food Bank. From Thursday to Saturday tickets are $18 Adult, $15 Youth/Senior.
Tickets are going fast ... 902-275-3933.
The Playhouse is offering up some beautiful Lunenburg County fresh balsam fir wreaths for $35 with complimentary delivery within the village. Get 'em while they're hot.


The Zoé Vallé Library invites everyone for choir, carols, cider and cookies at the Lightfoot Tower 63 Regent Street this Friday from 5-6pm. Carols will be led by Vintage Voices and friends. There will be a donation box for the food bank. In case of rain, the event is cancelled.
This Saturday is the Annual Cookie contest at the Chester Playhouse

. You must register your entry before Thursday evening. See poster below for details. Gentlemen, start your ovens.
Things like going to bed early, not leaving my house, not going to a party - these were my childhood punishments that have now become my adult goals.




for the Chester Merchants Group