Chester Merchants Press Release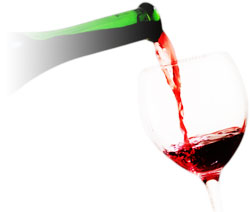 Well, Hayseed's celebration was epic. This event only happens every hundred years or so - a bit like one of those elusive comets that streak through occasionally. Trophies were polished, blue blazers were dusted off, the wine flowed and the band played on.

Sunday had the presentation of old films of Hayseed and her friends over the years at the Chester Playhouse. I think Joe looks quite nice in a grass skirt.
It was a full on weekend of merriment - as if we need an excuse !

Chester continues to ramp up the speed as we now enter "part two" of the summer madness.
This Week in Chester

Tonight the Chester Playhouse continues it's show "Broadway Without Borders." It's a "pay what you can" night so hurry on down there and catch this fabulous performance - a couple of Maritimers caught in the bright headlights of the Big Apple.The show runs until Saturday, August 4th.

Why not stop in at the Kiwi café this week and check out the new digs. Lynda has expanded and there is plenty of room to kick back and relax with the morning paper over a coffee and breakfast. Check out the Kiwi's uTube.

Speaking of the morning paper, Bruce MacKinnon knocked it out of the park with last Sunday's editorial cartoon. Mitt on tour.

Shannon at the Green Grocer @ 44 Queen Street called to tell me I blew it last week- she carries everything BUT fresh produce- although I did see some very nice garlic scapes when I stopped in there the other day. She has a great selection of natural foods, gluten free products, Quebec cheeses, local meats and free range eggs. She also has an espresso machine that is so impressive you know the joe is going to come out of it with an Italian accent. There is also some whimsical folk art in the shop for sale and a daily sandwich special to enjoy at the café tables.

Friday the Chester Farmer's and Artisan Market is holding court at the Parade Square from 2-5pm; an outdoor market with a 360 degree view to die for. The croissants are right up there in the "to die for " department as well.

Friday night the Fo'c'sle Pub has the Shawn Hebb Trio on stage at 8 pm. Get there early to ensure yourself a good seat, and dance the night away. The kitchen is open until 10 pm and the fish and chips are superlative.

Haul yourself out of the bunk early Saturday morning as there is much on the agenda. Get on over to the Eleanor Pew Memorial Rink on Pig Loop road at 0830 for a preview of Crowther and Brayley Estate Auction. Herein lie goodies from people who have gone onto a better life. They couldn't take it with them, but you can take it with you. Bidding starts at 10 am.

NiLu gym offers memberships in all sizes. Stop by the office Monday-Friday @ 101 Valley Rd and talk to Shelli about signing up for "the new and improved you." They also offer groovy classes of energetic fun so check out their facebook and sign up.

Saturday night Jason MacDonald takes the stage at the Fo'c'sle pub. I rang the pub to ask of his genre and they assured me they had never heard of him. Be the first !


More antique gems for you to trip over can found on Sunday: Blue Shutters Antiques is having a yard sale from 9am- 2 pm. Bobby has some super items in the shop in addition to what is on display in the yard, so go see the offerings at 3167 Route 3 at the entrance to Graves Island.
On Sunday Shawn Hebb is at the Fo'c'sle Pub with a solo performance from 4-8 pm to accompany your evening meal. Shawn is a Lunenburg County boy with a great repertoire of easy listening tunes.
Sunday evening the Chester Bandstand is alive with the Blues. Our very own Morgan Davis will be there with his songs that proudly trumpet that ship's presence on the Nova Scotia license plate, to the photos of abandoned boats along the South Shore.
Also Sunday night @ 8pm the Chester Playhouse is showcasing
Lynn Miles
accompanied by Prairie Oyster's Keith Glass. Known for her plaintive singing and melancholy muse, Miles is often compared to the likes of Shawn Colvin and Lucinda Williams entrenched in traditional country and folk roots. Don't miss this !




Next Tuesday the
Chester Playhouse is opening the play
"Hockey Mom, Hockey Dad," a slashing two-hander
about two lonely single parents who meet and fall
in love while watching their kids play a season of
minor hockey.

A guest arrived from Ontario yesterday and gave me the skinny on the July heat wave there...

...the birds had to use potholders to pull the worms out of the ground
...hot water came from both taps
...asphalt does, in fact, have a liquid stage
...the cows were giving evaporated milk

The Baptists were baptizing by sprinkling, the Methodists were using wet-naps, the Presbyterians were giving rain checks, and the Catholics were praying for the wine to turn back into water.

Summer on Nova Scotia's South Shore/ the Bluenose Coast is ohhh so much more pleasant.



Suzi Fraser




for the Chester Merchants Group