Chester Merchants Press Release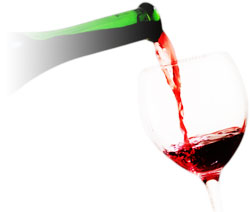 Well the lid is coming off the blender this week. Batten the hatches and lock up your daughters, Chester Race Week starts today. Sailors from far and wide descend upon our little hamlet to partake in this regatta. 130 boats have registered so it will be the usual mayhem.

We are all about sailing, music and entertainment this week. Please join us. You won't forget it ! Well you might, but someone will refresh your memory.

Last weekend the Annual Classics Regatta was a beautiful sight to behold. Lovely billowing spinnakers emerging from behind Quaker Island, sleek wooden yachts crossing the finish line right before your eyes.I went to the Parade Square and watched the finish from the Bandstand. Epic. Kudos to Gold River Marina for their financial and physical sponsorship and for making this happen.
This Week in Chester

The fabulous Steve Poltz is on stage tonight at the Red Shed at 35 Union Street at 8pm SHARP. Get there earlier to ensure yourself a spot. This guy is WILD! Tickets are $20 - a bargain at twice the price. Bring along something to drink if you like. If you have an extra chair drag that along too. You owe it to yourself not to miss this performance. Check out his website - he's out of this world !

Tonight through to Saturday at 7 pm, the Chester Playhouse Summer Theatre School presents "Charlotte's Web," one of the most popular and enduring children's stories ever written. The resourceful spider Charlotte conspires with the irresistible pig Wilbur to save him from being on the menu. Set in a barnyard with the community of animals who inhabit the farm, this is a beautiful play about friendship and the circle of life.There is also a matinee at 2 pm Saturday.

Also tonight the Rope Loft is hosting the "Hopping Penguins" at 9:30pm. Get there early or you'll have to tread water to see them. Also this week at the Rope Loft "George's BBQ Pit" will feature a 10 oz striploin with all the fixings from 6-10pm tonight till Saturday. They also have Papa D's Pizzas available for take out. Brunch will be served Saturday and Sunday from 11-2 pm featuring Polar Ice Caesar's. Ahh, a ceasar in hand on those lovely adirondacks on the dock - what could be finer.

The Fo'c'sle Pub has music on stage this week: tonight the Shawn Hebb Trio takes the stage at 8 pm; Thursday Late Night Lover will be on hand; Friday has SWIG at the microphone; Saturday Darren Arsenault is back and Sunday from 4-8pm Shawn Hebb will be strumming his guitar to accompany your evening meal.


On Friday the Chester Farmer's Market is moving to CAMS across from the Save Easy on Duke Street from 2-5 pm.

The Chester Train Station Gallery is exhibiting a new and wonderful selection of work by local artists. The featured artist is Annette Sawers and there is also the solo show "Hidden Talents" by Hilary and Steve McCarron. Daily from 10-4 pm.

Why not check out the Stretch Diner this week. A delightful little spot where the fish and chips are flying out the door, or perhaps breakfast to soak up last night's activities.
3758 Highway 3. Phone 275-7506

Opening next Tuesday the Chester Playhouse presents "The Bookshop" a thoroughly delightful romantic comedy from Quebec's Theatre du Gros Mecano. It is a story of books, chocolate, and the mysteries of life. It explores the serious notions of self-esteem, the desire to love and be loved and the importance of listening to one's own heart.

Looking ahead to September there is a "Swing for Shoreham" fundraiser. It is Wednesday, September 5th at the Chester Golf Club. Registration is at noon and a shotgun start will follow at 1pm. $150/single and $600 for a team. Carts, lunch and dinner are included. March your cheque or credit card on down to John Campbell at Scotiabank on Pleasant Street to ensure yourself a spot.
"Everything will be alright in the end. If it's not alright, it's not the end."


Suzi Fraser




for the Chester Merchants Group