Chester Merchants Press Release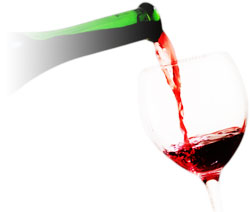 We're all about Art this week.
Get your paint by numbers kit out and get busy. March your dollar store paint box on down here and show us what you can do. Unleash your inner self.

It all awaits you here in Chester.

"The difference between art and science is that if something works in art, you don't have to explain why."
This Week in Chester

Last night was the opening of "Hockey Mom. Hockey Dad" at the Chester Playhouse; a slashing two-hander about two lonely single parents who meet and fall in love while watching their kids play a season of minor hockey.The show runs until Saturday night with a 2 pm matinee on Saturday. Maybe there is a reason to go sit in those beastly cavernous refrigerators. Who knew? The playhouse also offers dinner and theatre packages to make it an evening to remember.

Dinner is on the table at Lesley's Pantry Thursday night from 5:30 - 8pm to include the South Shore dining hours. Reservations are recommended. 273-7373
Butternut Squash and Valley Apple Bisque or Caesar Salad with Crispy Prosciutto and Parmesan Crisps. Fire Roasted Pork Tenderloin with a Fresh Fruit Salsa seasonal veg and roast potatoes or Maple Smoked Salmon on a Wild Mushroom and Asparagus Risotto. Desert is Field Berry Crisp with Vanilla Ice Cream and there may also be a bread pudding or chocolate cheese cake if you ask nicely! Here's a little uTube clip of the pantry.

This week is a full on Art Extravaganza in the Hamlet and it all takes place at the Chester Art Centre at 60 Queen Street.
"Hands On" the featured exhibition, opens on Thursday and runs through till Saturday, August 18th. Using a multitude of media, artists Rosi Robinson, Jim Smith, Kate Church, Shelley Mitchell, Zehava Power, Carol Hansen and Malcolm Callaway are showing their works. Other artists include Sheri Chandler, Beverly McInnes, Cindy Bradette and Paula Booher. It's a diverse collection of artwork and a bit of a puzzle too. Each of the artists have contributed a photo of their hands, so join us to figure out which hands created which artwork. The exhibition is open daily from 10am - 4pm.

On Friday there is a workshop for children "Kids Create" from 10am - 2 pm in the back yard of the Art Centre. Be amazed by the wonderful creations that can be made with things found all around us. Using the Three Rs (reuse- recycle-reduce) children will learn how toys, play materials and a little imagination can create art. Make music, puppets, tinker toys, wooden boats and design leaves for the tree sculpture. $10 per child or $25 per family. Register by dialing 275-5789. Children must be accompanied by an adult.

Saturday is the annual Art Fair from 9am to 3pm. Dozens of artists and artisans from Chester and beyond - including painter Dijon Curley, puppet maker Kate Church and jeweler Joan McInnes - will all be showing and selling their wares. There will also be artist demonstrations and music from young Liam Britten on the fiddle. They're serving morning muffins and bagels - lunch will be pulled pork sandwiches, smoked salmon on bagels and quinoa salad. 9am to 3pm. Free admission.


Phew. OK. Back to Friday...
The weekly farmer's market is rolling into town at the Parade Square from 2-5 pm.
Follow up that hunting and gathering event with the
Amicus Art Gallery
opening of
Rosi Robinson's Batik
work and introducing the works of Will Wells. Rosi holds workshops world wide and her intricate batik is renowned. The cork/screw top pops off at 6 pm. Be prompt.
Friday night the
Fo'c'sle
Pub has "Major Shuffle" on stage. The kitchen is open till 10pm.
On Saturday the Chester Heritage Society is hosting the official opening of two exhibits "The American Connection" and "The Blandford & Area Marine Exhibit." Get yourself over to the Lordly House Museum @ 133 Central Street from 12-2 pm.Old fashioned refreshments to follow.These exhibits may also be viewed during regular museum hours. 275-3842
This month the Train Station Gallery at the Visitor's Information Centre is exhibiting a new selection of work by local artists from 10am - 4 pm daily.
At 1830 Saturday evening the Chester Yacht Club is hosting an International One Design Presentation "75 year Anniversary of the Classic IOD's" for members and guests. Mr. Herb Motley of Marblehead, MA will be speaking on the history of International One-Design yachts.
Also Saturday evening there will be an outdoor movie night presenting Dr Suess' "
LORAX
" at Lordly Park @ dusk/ 8:30pm ish. Rain location is Forest Heights Community School. Ages 3-100 (under 16 must be accompanied by an adult). Donations accepted for Chester PRO Kids. Popcorn $2. Have you ever wished you could watch a movie under shooting stars? Don't forget to bring your blanket or chairs to sit on.
I remember the old days of the Drive In on the Commons loop when Simon would unfold himself out of the trunk of a mini minor, the film reel would go up in flames right before your eyes, the rain would short out the massive audio box mounted on the driver's window and the steam from the hot dogs in the car would fog up your wind screen - well, hmm, maybe it wasn't the hot dogs.
Once you've pawned the kids off on some unfortunate mother, head on over to the Fo'c'sle and catch the tunes of Chester's own Jamie Junger. Jamie is a village favourite and he doesn't emerge from the back 40's often, so don't miss this.

At 7pm Sunday evening the Chester Bandstand has the Mahone Bay Swing Band on stage, they showcase big band sounds and swing music. Are you In the Mood?

Sunday evening at 7:30 pm the Chester Playhouse is celebrating the most famous of the Group of Seven, Tom Thomson, with the film "West Wind: The Vision of Tom Thomson." Often referred to as "our great colourist" and "our Van Gogh", Thomson created his own interpretation of the Northern landscape using vibrant colours with a very busy paint brush. Shot in Algonquin Park, Georgian Bay, Seattle and Toronto, this new film by Peter Raymont and Michele Hozer examines the life and death of Tom Thomson and includes never before seen paintings by the artist.

Monday has the 1st Annual Fore! Children Charity Golf Tournament at the Chester Golf Club. Shotgun start 1pm. The tournament will benefit of the Chester and Area Family Resource Centre and the PRO Kids program. $150/ person includes green fees, golf cart, dinner, prizes and tax receipt for $50. Be a sponsor for $500 - includes tournament entry for one person (value $150). Be a sponsor plus register a team for $950, includes 4 tournament entries and tax receipt for $200. 228-2132 for info.

The wife left a note on the fridge.........
"It's not working!! I can't take it anymore; I've gone to stay at my mother's! "
He opened the fridge, the light came on and the beer was still cold.........
What the hell is she talking about?


Suzi Fraser




for the Chester Merchants Group