Chester Merchants Press Release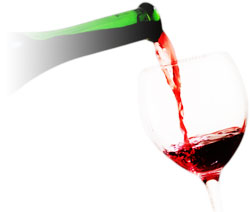 Greetings!

It was an epic event last Thursday morning at the Zoe Library grounds. A small but enthusiastic crowd watched the top of the Lightfoot Tower glide through the air and land gently atop the Tower structure.

It was surreal and a bit unnerving. Barry Redmond and his team orchestrated the move and the boys at Land & Sea sealed the deal.

Nice work guys !
This Week in Chester

We have new kids in the sandbox ! Colin Blanchard and Kenneth McRobbie have joined us here in the Hamlet with their Seaside Shop "31 Westgate." They are located in the blue building on the corner of Queen and Pleasant streets across from the Fo'c'sle Pub. It doesn't get any better than this - home decor with a nautical twist and a beer chaser. Ahh, Chester.

Chester Trust Lightfoot Tower Time Capsules are still available - 12" long @$100 or 6" long @$50 - both sizes are 4" in diameter.
The time capsules will be entombed at the Chester Trust celebration garden party on July 30th at the Zoe Library grounds and will be opened in 2064. An opportunity to show your grandchildren that you were young once.
Capsules may be obtained by contacting Dolly Hancock at 275 4991/ dollyhancock@mac.com. The deadline for filled capsules is June 30th. All funds go to the Lightfoot Tower restoration.

If you are looking to adopt or foster a dog look no further. Call or email Traci @
273-2356 / recycledlove@eastlink.ca. Their rescue team supports all rescues in Nova Scotia so she can help you find the perfect pet. Woof.

Thursday night @ 7:30pm the Playhouse presents their continuing Alan Rickman film series with "Sense and Sensibility." This is a brilliant movie with an outstanding cast. Do not miss this.

Daffadilly Queens Relay For Life Team invite you to a musical concert at St Stephens Church on Thursday evening @7pm. Featuring the Studio Singers, Pat Watson, St Stephens Choir, Peter Parsons, Dan and Kathryn Green and Kathleen Hamm.
A free will offering to the Chester Relay for Life. For info call Vicky at 275 4219.

Friday the meat and pie boys are back at the Farmer's market at the Train station. They are joined by - well, just about everybody. You can probably get anything you want there except maybe a TV. I didn't see any TVs.

Friday night the band "Mutiny" is on stage at the Fo'c'sle Pub at 9 pm. Fletcher Christian on guitar/ Bligh doing back up vocals? Who knows. Go check it out. Arrive early and get the rib special. Did someone says Fred Flintstone? I've seen those ribs. Wilmaaaa !

Saturday night Jamie Junger will perform for kids from his "Fishin' for Pickles" CD at 6pm in the red shed at the corner of Queen and Union Streets. Later in the evening Andy and Ariana and Jamie will play a show for bigger people @8pm.

Sunday is Father's Day. You can hit the brunch bunch at the Kiwi Café or the Fo'c'sle Pub or wait until evening and hit Nicki's or the Fo'c'sle. Or you could stay at the Fo'c'sle all day and cover both bases. I've done that before.

Monday evening at 6:30pm the Chester Garden Club hosts Rosemarie Lohnes from Helping Nature Heal to discuss "The Challenges of Rock Gardening" at St. Stephen's Hall. Refreshments to follow. www.chestergardenclub.wordpress.com.
Between a rock and a hard place.
Paddy calls Air Canada to book a flight. The operator asks, "How many people are flying with you?" Paddy replies "How do I know! It's your plane!"

Suzi Fraser
for the Chester Merchants Group