Chester Merchants Press Release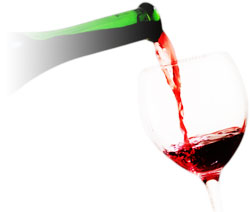 Greetings!

The snow is finally gone.Thank gawd. I hear icebergs are ubiquitous outside St John's Narrows though, so if you need a cold fix, Newfoundland awaits you and your parka.

Here in the Hamlet, people are finally poking their noses outside. The long hibernation is over, and boy was it long. I even fired up the BBQ this morning ! There was a small explosion - I put it out with a few snowballs I had stockpiled over the winter.

The Havens are back in town. Yippee ! I watched them filming on the Yacht Club dock in the snow last month. It wasn't pretty. Hollywood is not all it's cracked up to be.
This Week in Chester

The Train Station Gallery is now open for the season at, where else, the train station. Creative art by area artists and artisans will be displayed on a monthly basis for all to enjoy. Open daily from 10-4 pm. The Visitor Info Centre is also located at the train station, so you may pick up all the travel information you need there.

The Village Emporium is stocked and ready to go for the summer season! Ladies summer clothing, sun hats, sandals and all kinds of gift ware, books, souvenirs and other goodies, much of it locally made. Check out their Facebook page for photos and updates.

The Chester Merchants & Chamber of Commerce are having a Haven Contest! Are you a Haven fan living in or visiting Chester? You must answer ten questions and enter to win Haven and Chester merchandise. Draw Date October 1st. They would also like any visiting fans to autograph Haven posters! All details on where to find contest entries and Haven posters may be found here.
Follow @Village_Emp_NS or @VisitChesterNS on Twitter.

Thursday night is Wing night at the Fo'c'sle Pub. Join the rest of the wing nuts and get yer sass "hot on." They really are quite addictive. Bring a wet-nap.

Friday from 10-2pm the Farmer's Market is back at the Train Station and there are a whole slew of new vendors. I went for fiddleheads last week and came home with a garlic grater, a bowl from Spain, soap, fresh fish and a book. Forgot about the fiddleheads. There are wood products, jewelry, meats and so much more. Put it on your weekly calendar.

On Friday at 5 pm the Chester Playhouse After School Drama Program is pleased to present their Pizza Party and Talent Show Fundraiser at the Chester Legion. Everyone is welcome to attend and perform.
The pizzas are $20 for a 12". The options are cheese, veggie, pepperoni and the works. The Grand Prize is a full scholarship for fall classes. Pizza pick up is @ 5pm and the talent show begins at 5:30. There will be pizza by the slice, drinks, and cupcakes available for sale after 6 pm.
To order pizza, please call Sue at 1-902-275-4414 chesterdramapizza@gmail.com.
For a performance slot contact Robyn Harris, robby.doodlebop@gmail.com or Cynthia Myers cynthiamyers@eastlink.ca.

Saturday morning Bonny Lea Farm is holding a breakfast and plant sale from 8-11am. Hanging baskets and transplants. Purchase tickets on a trip for two anywhere Porter Airlines flies within US and Canada - draw date TBA. 275-5622

This is exciting: An Estate sale! The BIG day is Saturday from 10-3pm, but you may go to the pre sales event between now and then and you might catch Daphne at home. Daylight hours please. The address is 88 Millennium Drive by the Golf Course. There are all sorts of interesting pieces from Asian rugs, art work, antiques, lamps, kitchen gear, tableware. This is the estate of a well traveled couple with extremely good taste. Don't miss this.

Saturday evening @ 7:30pm "Swingology" takes to the stage at the Chester Playhouse. In the 1930s, gypsy guitarist Django Reinhardt revolutionized music by blending swing with gypsy passion and the sounds of the Parisian musette dance halls to create a unique style never since matched for its driving rhythm, inventiveness and excitement. Chester's own Cynthia Myers will be singing.

On Sunday the St Stephen's Anglican Church presents a musical Concert of Organ, Brass and Vocal pieces featuring: Shawn Whynot, organist, Chester Brass and Jennifer Farrell - soprano soloist at 3 pm. Admission $20 at the door or advance purchase of $15 at the Parish Centre Office, 54 Regent St on Wed/Thurs/ Fri from 9-3 pm. Proceeds for Church's outreach.

Nicki is back and the meat is falling off the bone. The Sunday carvery is open for the season. Carnivores can get their fix Sunday evenings from 5-8 pm. Please call to reserve your table.
Nicki is open Wednesday through Saturday as well with her regular (non hoof) menu.

Our Health Centre is holding their annual meeting next Tuesday at the Chester Basin Legion @7pm. This will be preceded by Dr. Margaret Casey of the North End Community Health Centre who will speak about today's Health Centers. All welcome.

You will have noticed the OHC information tables set up around the village shops. Feel free to stop and ask the volunteers any questions you may have. Fill out the form and you will be kept up to date on the latest developments and when your new Doc is rolling into town. The OHC needs your help. The booths have donor cards and with your help, the shovel could go in the ground as early as September. Think about it. This centre is for YOUR health.

A reminder that the green bin weekly pick up will start next week with the "A" week residents. The program will run till the last week in September.
When you wish upon a falling star, your dreams can come true. Unless it's really a meteorite hurtling to the Earth. Then you're pretty much hosed no matter what you wish for. Unless it's death by meteor.

Suzi Fraser
for the Chester Merchants Group