Chester Merchants Press Release
| | |
| --- | --- |
| Peggy Wilson photo | |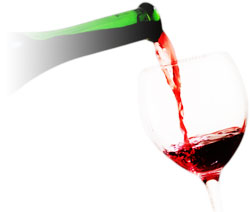 Greetings!

Summer Solstice happens at 1:38 pm this Sunday. Another sign of summer - the Chester Baskets are up clinging to a telephone pole near you.

Sandy Morash is sleeping with sun glasses and Reuben Kincaid blinders on this week up in Cambridge Bay, NWT. The land of 24 hour sun.

This Sunday is also Father's Day. Make cookies,clean the family Buick, mow the lawn, or just make something that is special that your dad would like. You only get one.

The Chester Merchants brochure and map can be downloaded here.
This Week in Chester

The kids' shows last week were over the top fabulous ! Cynthia Meyers knocked it out of the park with all the "After School" productions. We are so lucky to have Cynthia and Tom Myers in our community.

The Village Emporium and Light My Fire Studio have Haven swag lurking in their inventory. If you haven't gotten your Haven T shirt yet - now is the time before they sell out.

If you are a facebook follower you can follow the Press release page there as it is updated occasionally with breaking news [escaped guinea pig spotted at the corner of Union and Central.]

The farmer's are back at the Train Station from 10 am -2 pm.Support your local vendors of fresh fish, meat, breads, seasonal fruit & veggies, baked goods, jewelry, soaps, woolen & wood crafts, flowers, food vendors and more. The Indian take away is top drawer- their samosas are delicious.

On Friday, June 19th the Chester Municipal Canadian Cancer Society's Relay for Life is celebrating its 10th year. The time is 6 pm to midnight and the location is CAMS. To register for teams, volunteers and/or if you would like to purchase a Luminary Candle ($5), dial up Sheila Hirtle @ 902-275-5966/ New Ross Credit Union @ 902- 689-2949 or register online at relayforlife.ca. They welcome any survivors that would like to attend the Relay to call Gerri Allen @ 902-275-3817. There will be a lobster wheel, daffodil pond, candy apples, teddy bear wheel, popcorn, fish pond, cotton candy, cake, sucker pulls and a BBQ. A festival of sugar !


Get to the Rope Loft for weekend Brunch from 11- 2pm Saturday and Sunday. A double ceasar is $7.50. Run Forest, run!
I had the nacho plate there last night and they were divine. House made chips smothered in all the things you love.

There is a post card at the Fo'c'sle Pub that is a must see. Get down there, order a Tom then ask (nicely) to see this gem of a card. It's hilarious.

The Chester Playhouse will be hosting Jamie Junger's 2015 musical celebration "Plug into Music" again this year this Saturday, June 20th at 7:30 pm.
Jamie helps young performers hone the finer points of the craft. Their performance is a celebration of all they have achieved through weeks of study. They will play along with Jamie and special guests "The Hupman Brothers," an award winning blues group from out past the Forties.
Jamie brings a wealth of knowledge gained from experience in the industry, possessing an impressive career with his own band "Bob's Your Uncle" and playing alongside a number of famous acts including Tragically Hip and Bare Naked Ladies.

Sunday, Jazette is back at the Kiwi Café from 12- 2 pm. This group is not to be missed. Settle in for some eggs bennie, a mug of joe and sit back and enjoy the music.

Looking ahead to next month "Death - the Musical" AKA "Karaoke at the Afterlife Bar and Grill" - is back at the Chester Playhouse.The play begins when three friends gather to mourn their pal, Will, whom they believe committed suicide. The story follows the misadventures of Will and his girlfriend Em. Along the way, they encounter a particularly 'spirited' cast of characters, making for an evening of brilliant humor and great music all around.
This is a fantastic show ! You will beat yourself up later if you do not see this.This is a very short run from July 1st-4th and therefore a finite number of tickets are available.
This one is for you Brian.You are missed by all of us you left behind. Save a chair for us at the bar.

The Chester Art Centre proudly offers a rich and varied program of classes, workshops and camps this summer. I mention this now so you can register for the upcoming classes.
The season kicks off July 6th and 7th with Susan Paterson leading a class in Still Life Painting in water colour. Susan's work is incredibly detailed and delicate; some of her works can be seen atAmicus Gallery on Pleasant Street.

Jamie Junger follows at the Art Centre on July 8th and 9th with his Song Writing & Rhythm workshop. Jamie will help you get your tunes out of your head, into your notebook and on your way to Carnegie Hall.
Looming Mergers:

Polygram records,Warner Bros.,and Ritz Crackers will join forces and become
Poly,Warner Cracker.
3M will merge with Goodyear and become MMMGood.
Zippo Manufacturing, Audi Motors, Dofasco, and Dakota Mining will merge to become ZipAudiDoDa.
FedEx is expected to join its competitor, UPS, and become FedUP.
Victoria's Secret and Smith & Wesson will merge under the new name TittyTitty BangBang.

Suzi Fraser
for the Chester Merchants Group