Chester Merchants Press Release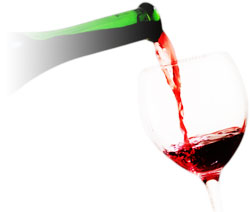 Greetings!

Another week of burning the wood stove.
Ahh, summer in Novie.

It's only 6 months till Christmas !

If you missed the grand opening of the South Canoe wind turbines last Sunday (and I think "canoe" was the operative word for that event) you should get yourself up there and have a look.
This Week in Chester

One of our newer members "Going Coastal," is located across from the Fo'c'sle Pub on Queen Street and is open from 11-5 pm Wednesday to Sunday. Robyn hosts a gallery of local artists and also custom built furniture from reclaimed wood. Join her for the summer kickoff event this week with new works from an eclectic mix of artists.There is a new selection of furniture for the summer season to help you add a little "Coastal Living" to your home.

Today, Thursday, the Lunenburg County YMCA is bringing their Youth Leader Program to Chester. This free program provides opportunities for youth ages 12-18 to participate in leadership training, connect with peers and their community, gain self-confidence, volunteer with YMCA led youth programming and community events. Drop in to the Chester Brass Band Building, 186 Pig Loop Road at 7 pm to explore the possibilities. For info visit ymcalunenburgcounty.org / Kim_Whitman-Mansfield@ymca.ca / 902-530-3392.

This is new: Amicus Gallery is having their open house on THURSDAY evenings this summer.
Zehava Power and Nicole Power are showcasing their works there tonight. Hit the ground running and have all your walls decorated for the cocktail party Saturday night.

Friday the farmers are at the Train Station from 10-2 pm. You never know what you will find there, but it will always be good, fresh and local. The fiddle music is fantastic!

Friday night has Karaoke at the Chester Legion from 9 - 12:30 am. Everyone 19 years and older welcome. No short ones. Start practicing now.

Saturday Gold River Marina is having a yachtie yard sale from 9-4pm @ 242 Demont Road in Chester Basin. You can rent a table for $10 to sell your nautical knick-knacks or just show up to find that stainless steel gem. 902-275-1322 for further info.

Sunday evening the Chester Brass Band will be playing at the bandstand by the Yacht Club at 7 pm. All are welcome. Dress for the weather (parka) and bring your mittens and toque. For more info call 902-857-3943.


The OHC is having a special draw on Monday, June 29th with a $1000 prize. Buy a book of tickets today. Buy two! Start planning your winter getaway now... Barbados, Bahamas, Bermuda. If you don't win you could hit a tanning bed in Bridgewater.

Looking ahead to next week, Blue Shutters Art Gallery located at the entrance of Graves Island, is having their grand opening Tuesday, June 30th from noon till 7 pm. Stop in and meet the artists.

Get your tickets now for next week's production of "Death - the Musical" on stage at the Chester Playhouse. Tickets are going fast so dial up the box office @902-275-3933 and book 'em Danno.

In other Playhouse news the grand Galapalooza will be held Saturday, July 11th at the Captain's House. Albert Schultz, straight from Soulpepper Theatre in Toronto, will be hosting. (Remember the cute guy from "Street Legal?" ) His performance will include a few pieces from his upcoming show "Frankly, Sinatra." Tickets for the Gala are still available and may be booked online or via Ma Bell.

Be yourself. Everyone else is already taken - Oscar Wilde


Suzi Fraser
for the Chester Merchants Group