Chester Merchants Press Release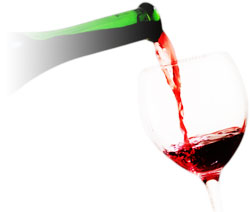 Greetings!

Enough already with the precipitation !
My bird bath overfloweth.

Now that the snow has melted I can SEE it at least.

The Chester Merchants Group is B a c k on the e-waves so that must mean summer is coming...eventually.
This Week in Chester

Monday night was the grand opening of the World War I display at the Lordly House Museum located at 133 Central Street. This show features artifacts and pictures of our local service men and women,war bonds,maps,post cards and all sorts of stuff. There were cadets and songs from the era and a dedication by veteran George Hilchie. It was fabulous. Get over to Lordy House this month to check it out and learn about the Lordly connection to WW1.

Last Thursday the Rope Loft hosted the "ABF" opening regatta of the season. It was a ton of fun and even Richard won a prize with his schooner "Endeavour" despite having no mast and therefore no sails. Go figure.

This Thursday night the Rope Loft is featuring their basket of "peel and eat shrimp." They also have some fresh Bulwark apple cider on tap made from Annapolis Valley apples to go with your little pink crustaceans.

Friday the Chester Farmers Market boys and girls are back in town at the train station/tourist bureau from 10 am - 2 pm. The asparagus won't last forever so buck up and get over there. If we don't support this venture they will leave, so make an effort to get there every week.

Friday night the Fo'c'sle Pub is featuring their rib special from 5-10 pm. These ribs are "fall off the bone" fabulous. Happy Hour is from 5-6pm so don't be late.


Bonny Lea Farm is hosting their annual "Breakfast & Plant Sale' from 8-11am Saturday morning.There is a full breakfast on the menu for $6.50 to soak up last night's activities. There will be annuals, perennials, transplants, hanging baskets & planters, herbs, herbal oils and vinegars. There is also a bake table of goodies and mulch orders will be taken. For info call 902-275-5622.

Sunday is the 5th Annual Chester Cut N Run 5K Walk, 5K Run, 10K Run starting at the Chester Area Middle School at 9 am. Cost is $25 for Adults, $10 for youth 18 years and under.To register call the Recreation Office at 902-275-3490.

You can recover from the run at the Captain Kidd Rod & Gun Club in East Chester from 11am- 6 pm. Dinner includes: 1-1 ½ lb lobster, salad roll, tea or coffee, wine and homemade pie all for $22. Tickets may be purchased at Kelvin's Taxidermy and Gun Shop or call 902- 277-1980.

Next Tuesday, June 8th, is the start of the Village Commission's green bin weekly collection which runs until late September. Now you can drive your little green gremlin to the curb every week.

Also next week the Chester Playhouse is offering up their After School Program (ASP) from Monday to Thursday at 7 pm.
The grades 6-8 will be showcasing 'My Invisible Friend' on Monday; the primary to grade two will be performing 'A Little Bull' on Tuesday, and 'Puff' written by Cynthia Myers, will be performed on Thursday by the grades 3-5 group.
You can check out the plot lines and order your tickets on the Playhouse website.


"A lie gets halfway around the world before the truth has a chance to get its pants on."
- Winston Churchill


Suzi Fraser
for the Chester Merchants Group