Chester Merchants Press Release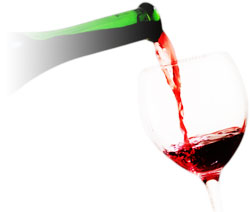 Greetings!

Summer has officially arrived.

The SUVs are on the loose,
the Labradoodles are on the leash
and the Lululemons are on the lam.

We are awash in a sea of "Nantucket red" cotton, Land's End "faint blush" linen and LLBean "heritage stone" denim.

Ahhh...summer in Chester.
This Week in Chester

The Galapalooza last weekend was a knock out ! Congratulations to the Chester Playhouse staff, board and volunteers.

I hope you all got to see "Death the Musical." This was a co production of the Chester Drama Society and the Chester Playhouse in memory of Brian Crocker and in support of the Playhouse Foundation. Yeah team ! Brian would be proud.

Albert Schultz's "Frankly, Sinatra" is onstage at the Chester Playhouse tonight at 8pm and the rest of the week with a 2 pm matinée on Sunday.
Albert is the founding artistic director of Toronto's Soulpepper Theatre Company and is known across the country for his work on the stage and screen. "This show is my open rumination on the life and singular art of this complicated icon. It is a celebration and tribute to the man who defined the classic American songbook." 902-275-3933 for tickets.

Light my Fire studio is celebrating their 10th anniversary. Stop by the Duke Street studio and join in the celebration. Judy and Bill have a large selection of unique hand made products and a huge dipping tank where you can create your own candles. With any purchase you may enter in a monthly gift basket draw.

Cameron's Antiques is located at 101 Valley Road. Stop in and visit between 10 am - 4:30pm. There is something for everyone here and Wayne is a wealth of knowledge. Group of Seven, Maud Lewis, appraisals and lots of cool stuff. I popped in for a minute and stayed for an hour. Lots to learn here. This is a little gem to be explored.

Friday the Farmers in the Dell are back at the Train Station. Go early or the arugula will wilt.

Saturday has the annual Chester Garden Tour from 11 am - 4 pm (monsoon or not) featuring seven delightful gardens. Jodi Delong will finish the day with a Q&A at Oceanview Garden Centre. Tickets are available at the VIC (Info Centre) at the train station. Dial up 902 275-4616 or email info@chesterareans.ca for breaking news.

Sunday is the opening of "Underneath it All" - mentioning the unmentionables- at Lordly House Museum,133 Central Street. The Heritage Society's guest speaker will be on deck @ 2:30 pm at St. Stephen's Hall. A guided tour and opening of exhibit to follow at Lordly House with refreshments. Everyone is welcome visit the early days of Victoria's Secret.

Sunday evening The Chester Brass Band will be playing at the Bandstand at 7 pm. Dress up, bring a lawn chair and cocktail shaker. For more info call 902 857-3943.


On Monday the Chester Garden Club will be demonstrating flower arrangement techniques for the upcoming flower show next month. Join them at St. Stephen's Hall @6:30 for 7:00 pm. Bring a friend. Bring two.

Next Monday and the following Monday (July 20th & 27th) the Chester Art Centre presents Anthony Hughes teaching the Fundamentals of Digital Photography. You will learn how to use your digital camera and improve your photography skills. This could open up a whole new world for you and Siri.Through hands-on demonstrations you will discover how to get the most from your digital camera. For more info call 902 275-5789 / www.chesterartcentre.ca

Next Tuesday "Picnic in the Park" presents "FOG" (Four Old Guys) from 6-8 pm sponsored by your scribes Dolly and Suzi. Bring a blanket and a picnic basket.


Tomorrow (noun): A mystical land where 99% of all human productivity, motivation and achievement is stored.

Suzi Fraser
for the Chester Merchants Group