Chester Merchants Press Release
| | |
| --- | --- |
| | |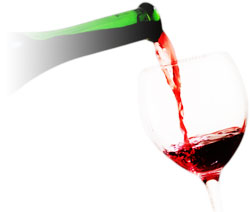 Greetings!

This is big news : The Chester Art Centre received a very nice grant from ACOA yesterday. Congratulations to the board and the volunteers for their hard work to make this happen. Yippeee !!!

In lesser news...my cat, Jet, slipped into the toilet this morning. No, that is not a euphemism for his demise, he literally slid, front paws leading the way, into the American Standard.
Apparently the bowl of water I have for him is not big enough.
This Week in Chester

The Chester Playhouse presents the hilarious comedy "God of Carnage" opening tonight at 8 pm and running till Saturday with two matinée performances on Saturday and Sunday at 2 pm.
God of Carnage follows the meeting of a pair of parents following a scuffle between their sons. The parents meet to discuss the issue and while the overtures are polite and civilized, the underpinnings suggest something far less so. As the evening progresses, the discussion deconstructs, resulting in a wickedly funny comedy where the gloves come off.

Malcolm Callaway is painting - right now- as you read this.
His show opens tomorrow night, Thursday, at Amicus Gallery, 20 Pleasant Street from 6 - 8 pm and runs until August 5th when you may pick up your new piece. The paint should be dry by then. Drop down and see what delights Malcolm has created for us this summer. Did someone say wine?

Tomorrow, Thursday, Alfred and Zoe Lightfoot invite you to their annual Garden Party in the Zoe Valle Library grounds from 5-7 pm. Refreshments, games and merriment. Dig deep in your closet for something pink to wear.

The farmers, fisherman and well, just about everyone, will be at the Market at the Train Station this Friday from 10-2 pm. The fish swam up there themselves.

Sunday evening the Mahone Bay Legion Swing Band takes the stage at the Chester Bandstand at 7 pm. Get "In the Mood" for some old jazz and swing tunes and "Get Down" with your bad self.

CBC's "Madly Off" Lorne Elliott graces the stage of the Chester Playhouse at 8 pm Sunday night. His performance "The Upside of the Downturn" is a selection of his current monologues and songs dealing with life experiences. Redefining priorities in view of life events, Lorne enjoys shaking the perceived wisdom of the world around him. His one-man show is delightfully foolish, witty and thought-provoking, combining dry humor with musical parodies and skits.
I got a ticket and you can too @ 902-275-3933


The opening of "Underneath it All" was a huge success last Sunday and the exhibit of early undergarments is on display until September at the Lordly House Museum,133 Central Street. Stop in from Tuesday to Saturday to see what "lies beneath."

Chester Gold & Silver located under the Tradewinds conglomerate on Queen Street now features a selection of jewelry and other small treasures from around the world, including an 18 karat gold, diamond crested, custom made pin and pendant sailboat. They're also accepting select jewelry on consignment, offering watch battery changes and other repair services. Stop by and see Diana, your local gold and silver expert.

Next Tuesday "Picnic in the Park" presents Kevin and the Gypsy Minstrels from 6-8pm sponsored by GN Thermoforming Equipment. This promises to be a great evening of entertainment.

Are you interested in getting the most out of your smart phone video app? Thanks to a grant from the Provincial Government (your tax dollars) the Chester Municipal Heritage Society in collaboration with Pink Dog Productions is offering a two hour workshop on the latest techniques for great videos. The program is free but participants are encouraged to record some oral history of an elder in the region for the Heritage Society's archives. The workshop takes place from 3 - 5pm next Thursday, July 30th. To register, contact Dawn at dawnhj@gmail.com. There is also an editing workshop this Friday with limited seating at Maple Cottage on Regent Street. Contact Dawn for that as well.

How does your garden look this year? Got anything worthy of a blue ribbon? The Chester Garden Club's annual Flower Show and Tea will be held next Thursday, July 30th, at the Chester Legion from 1:30- 5 pm. Tea will be served from 2- 4 pm. This competition is open to all. To enter your prize winning pansy go here.


The ability to speak several languages is an asset. The ability to keep your mouth shut in any language is priceless.

Suzi Fraser
for the Chester Merchants Group