Chester Merchants Press Release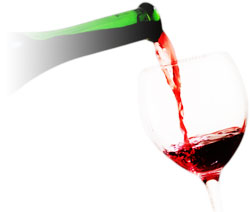 Greetings!
I think the thermometer has stayed above 10C overnight all week... at last.
Perfect for paint touch ups on these old wooden houses of ours and it certainly helped get the new paint job on the Chester Train Station completed for a number of events this week. It looks mighty smart. Take a peek. Good job all round.
This Week in Chester
Thursday July 9 Shelley Mitchell has her opening from 6-8pm at the Amicus Gallery. The bi-weekly openings at the Gallery, now on a Thursday rather than Friday, are a great way to get a culture fix and make the weekend feel longer.
Friday, 10-2pm head up to the shiny new Train Station for the Farmer's Market. Along with all the fresh fish, meat, eggs, bread, produce, soap and crafts etc - pick up some of Rukhsana Aslam's curries - spicy and delicious.
Saturday, July 11 is busy!:
You can start with
Breakfast at the Chester Legion from 7:30 to 10:30 am. Enjoy eggs (any way you like them), French toast, hash browns, beans, bacon, sausage, toast, tea/coffee and juice.
Then hurtle up to the Train Station for the Chester Municipal Heritage Society Auction & Flea Market . Flea Market starts at 9:00 am and the Auction at 9:30 am. For more info/donations, contact 902 275-3826. (Rain date July 12 at 1:00 pm).
Then jump on your bike, or in your car and head to Graves Island for the 36th Annual Mackerel Snappers Picnic from 12:00 noon to 6:00 pm. Raindate: Sunday, July 12. Mackerel Dinner $10 includes: Grilled Mackerel, New Potatoes, Old Fashion Cukes & Cream, Tea, Coffee or Juice and Pie for Dessert. There will also be a canteen with hot dogs, pop, chips and bars. There will be Musical Entertainment for the whole family, Games of Chance, Merchandise Wheel, Lobster/Scallop Wheel and a Fish Pond. For more info call Della 902 275-2174 or Tammy 902 275-3107.
If that's not enough, Saturday evening brings The Chester Playhouse Annual Galapalooza 6:00-9:00pm at the Captain's House in Chester.
This year's major fundraiser will be a night to remember. From 6-9 pm they will offer you an evening of exquisite food from Cocoa Pesto Catering, full bar and cocktails, Music with Paul and Eilidh Buchanan, and a special musical showcase from Albert Schultz of Soulpepper Theatre. There will be a large selection of raffle items, a superb golf package auction and some great surprises! Tickets are $150.00 per person and a tax receipt will be issued for a portion of that price. Call 902 275-3393 to see if there are any tickets left.
For those still standing on Sunday, the Chester Playhouse are holding a
Family Fun Fair on the grounds of the Captain's House, in Chester from 2-6pm. There will be a musical entertainment, BBQ, magician, puppet, bounce around, show, photo booth, a collaborative art project, and various outdoor games. $5 per person at the door. For more info call 902 275-3933.
From there, it's just a few short steps to the Bandstand in Parade Square where the Chester Basin Dixieland Band will be playing at 7pm. Originally a sub-group of Chester Brass, they'll have you whistling Dixie, swinging to Sweet Georgia Brown and imagining the streets of New Orleans. Everyone is welcome. Dress for the weather and bring a lawn chair or blanket. For more info call Payson Rowell at 902 857-3943.
Monday through Friday,
The Chester Art Centre presents the first of their hugely popular Kids' Art Camps, this one led by the incredibly imaginative Heather Wilkinson. 'If Fishes Were Wishes' is the morning class for four-to-six year olds, and 'Sea Dreams' will activate the imaginations of seven-to-ten year-olds in the afternoons. For more info call the Centre at 902 275-5789 or visit: www.chesterartcentre.ca
.
This coming Tuesday, July 14th,
JoAnn Wells & friends
are playing in Lordly Park for
Picnic (and dancing) in the Park
6-8pm. Free admission...Donations for the band gratefully accepted..... sponsored by Chester Building Supplies. If it's raining Tuesday, then we dance on Wednesday, if it's raining Wednesday, we dance on Thursday! Check
www.chester.ca
for event cancellation.
Finally, catch
Albert Schultz's Frankly, Sinatra
July 14th-18th at the Chester Playhouse. Tickets are $34 for adults, $20 for youth. Albert does Frank 'His Way' and it's great. Contact 902 275 3933 for tickets.
Time to give back on Monday, 13th at the

Blood Donor Clinic at the Chester Legion from 1-3pm and again from 5-8pm. For more info call 1-888-236-6283.








The Other One
for the Chester Merchants Group