Chester Merchants Press Release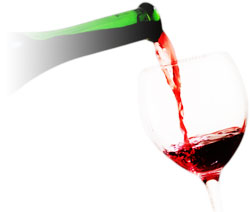 Greetings!


Well, the Liberals and the Blue Jays all in one evening. I mean how much champagne IS there?

It was a great turnout for the OHC Kitchen Party last weekend at the Legion. Kudos to all the organizers, the volunteers and all the talent on stage that made it happen.

I have taken up golfing.Yes. In my case it's more like croquet with a club because I rarely get the ball off the ground. However I can now see what all the fuss is about and there really is nothing nicer than chasing a little white ball into the woods, or sand, or water. The greens are still open and they have off season rates for non members so get over there before the snow flies.

This Week in Chester

A shout out to Ray Cambria who is being recognized as "Nova Scotia Race Officer of the Year."
Congratulations to Ray for his outstanding contribution and dedication as CYC's Race Officer for the past many years!

Going Coastal will be closed today,Wednesday through till Friday and will reopen Saturday and Sunday with one of their artists, Heidi-Vere Holloway, minding the shop.

Madison Violet is returning to the Chester Playhouse this Friday at 7:30pm.
Influenced by a variety of different musical genres such as disco and electro, Madison Violet's new discography is "a fresh direction for the Juno-nominated Lisa MacIsaac and Brenley MacEachearn, who for years have honed their skills as writers and performers. Madison Violet has culminated a batch of infectious songs that will speak to new audiences, while showcasing the unique voices and amazing musicianship their fan base has grown to love".
They're both multi-instrumentalists, with MacEachern on acoustic, tenor & electric guitar and harmonica, and MacIsaac on fiddle and acoustic & electric guitar. They've received a number of accolades over the years, including six ECMA award nominations.


The Chester Garden Club will welcome Syd Dumaresq at their meeting next Monday the 26th at 7 pm at St Stephen's Hall. Syd will be giving a talk on their 800 kilometer trek for two weeks in Spain on "El Camino de Santiago de Compostello." There will be a discussion of flora, fauna, and architectural highlights of Spain.


If love is blind why is lingerie so popular.


Suzi Fraser
for the Chester Merchants Group