Chester Merchants Press Release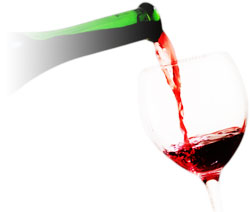 Greetings!


It is the annual Gobble and Wobble time of year. By Tuesday we will all resemble the flightless bird and be permanently adhered to the couch.
Did someone say pie?

This is the time of year to remember and give thanks for all we have. Engage Nova Scotia is looking for families to host new comers to their Thanksgiving table. Clickhere for more information if you would like to be a host a family.

This Week in Chester

This is National Fire Prevention week. Don't start one.

This Friday is the last Farmer's Market of the year at the Old Train Station from 10-2pm. Buy everything and put it in a jar.The farmers will be at the Chester Legion Sunday, November 22nd from 11-3pm with some seasonal specialties and lots of good cheer.

This Saturday there is a breakfast at the Legion from 7:30 - 10:30 am. Enjoy eggs (any way you like them), french toast, hash browns, beans, bacon, sausage, toast, tea/coffee and juice.

Time to brush up on your trivia. Next week is the start of " Trivia Tuesdays" at the Fo'c'sle Pub. Get your team together and get over there for the 1/2 price burgers.

The Chester Art Centre is hosting "Art in the Autumn," an afternoon acrylic painting class with a fall colors theme, led by Malcolm Callaway, beginning October 15th from 1- 4 pm with 5 classes finishing up on November 12th. Malcolm swears we get Italian light this time of the year, and it brings a golden glow to our surroundings. I've seen that golden glow - I think it is called Molson. Malcolm will also be doing demos on aspects of painting and helping with your special projects.

Next up at the Art Centre is Teresa Bergen ! She is hosting a four-week evening class of "Storytelling in Clay." Teresa's inspired clay creations have their own whimsical and fabulous personality. Colourful narrative decoration adorn every surface. Join Teresa and learn techniques that will have you sculpting your favourite story, animals, or people. Build your dreams with mud October 15th, 22nd, 29th and November 5th. If you have ANY talent at all, you do not want to miss this.

Remember to mark your calendars for the OHC kitchen party next weekend. They have several items to bid on including this personal gym unit which may be useful after all that pie.

82 year old Morris went to the doctor to get a physical.
A few days later, the doctor saw Morris walking down the street with a gorgeous young woman on his arm.
A couple of days later, the doctor called Morris and asked how he was doing. Morris replied, 'Just doing what you said, Doc: 'Get a hot mamma and be cheerful.''
The doctor said, 'I didn't say that.. I said, 'You've got a heart murmur; be careful.'

The Merchants would like to wish you and your family a Happy Thanksgiving.

Suzi Fraser
for the Chester Merchants Group