Chester Merchants Press Release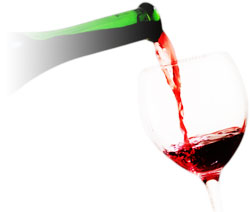 Greetings!




The good weather seems to be holding and for that I am grateful. There a still a few die hard sailors out on the water. There is a new Beetle Cat in the Bay and the dueling schooners will be on the start line today at 1300.

This Week in Chester

Tomorrow night, Thursday, is the final wing night at the Rope Loft. Eat up !

Definition of Wing Night: A ceremonial and sacred evening during which many wings will be eaten by a gathering of gluttonous friends. Each step of the consumption of the wings is carefully orchestrated and held holy. Deviation from tradition i.e.. inviting your girlfriend, not eating till breathing is difficult, leaving early, not toasting your first wing,ordering non-wing food or de-winging during the repast is strictly forbidden. The only consumables other than wings allowed at the table are blue cheese dressing and beer-lots of it.

Friday night "Hog the Covers" will be playing at the Chester Legion for everyone 19 years and older starting at 9 pm.

Saturday night the Fo'c'sle Pub is hosting their annual Halloween Party and costume contest with the "George Carter Trio" on stage.The festivities get underway at 9 pm and there is a prize for the best costume. Please Bob, please dress up as Colonel Sanders again !

This Sunday is the final roundup at the Rope Loft. Take the missus down there for their season's end brunch buffet for the bargain basement price of $15.95. All sorts of goodies to soak up the activities from the night before. Maybe a hair of the dog caesar to get the day off on the right foot. Maybe three just to ensure it !

This Sunday and every Sunday in November from 1:30 -3:30 pm there will be a 2-hour guided walking tour of the west side of Gold River gold mines, part of the Nova Scotia gold rush of the 1860s. See intact gold mine shafts, trenches, site of a dam for power generation and locations of old stamping/processing mills. At the half way point, enjoy hot chocolate and cookies inside a warm heritage log cabin. Adults $10. All proceeds for Chester Municipal Heritage Society. For more info/reservations (a must) call 902 275-3718 or email: flhs@eastlink.ca




Next Tuesday the OHC is serving up free flu shots from 6-8 pm at their temporary digs at 227 Central Street. Dial up the Centre @ 902 275-2427 and make an appointment. Remember to bring your health card.

This just in from the gingerbread elves...The deadline for entering the 7th Annual Gingerbread House Competition is November 15th. To get an entry form email flowerschester@ns.aliantzinc.ca /phone 902 275-2004 or you may pick up a form at Flowers, Flowers, Flowers at 34 Pleasant Street in Chester during business hours. Full contest details are on the entry form.


Overheard at the Fo'c'sle... "When I die I want to be reincarnated as a spider just so I can finally hear a woman say "Oh my God, it's huge !"


Suzi Fraser
for the Chester Merchants Group