Chester Merchants Press Release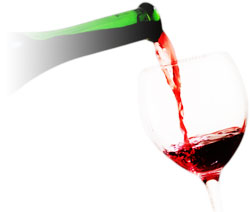 Greetings!
Thanksgiving weekend is on the horizon. We've jettisoned from 32 C and basting ourselves on the beach to basting turkey, seemingly overnight.
Time just seems to slip away more quickly as we age.
You've never heard a 65 year old say "I'm 65 and a half."



This Week in Chester

The Chester Merchants Group is indebted to our good friend and colleague George Evans.
When the Visitor Information Centre was to be shuttered last year, George came to the rescue and volunteered to run it for FREE ! George has always been a 'doer' and as a cancer survivor his optimistic outlook on life has benefited many. There is not one facet of village life that he hasn't contributed to - always the first to put his hand up to volunteer. Overly generous with the little he has and always with a huge smile.

George had a large tumour removed from his brain at the QEII in Halifax. The surgery went well,
however it will be months before he and his wife, Vicki, are back on track.
Helping George and Vicki cover costs during this time of recovery is a gift we can give back.
George has helped more people than we can name and now he needs our help.
gofundme.com Type in "George Evans" in the upper left corner search button.

This week is the final Friday for the Farmers and Artisan Market. Farmers are bundling up their goodies and bringing the last hurrah to you. Be prompt : 9 am-1pm. Don't miss the last bushel of tomatoes before the first frost.

The Merchants are putting out a call for all old and unwanted Christmas Decorations. They will be used for the Christmas Village Tree Decorating Competition in December. The drop off point is at Amicus Gallery on Pleasant Street and their current hours are Tuesday-Saturday, 11-4pm.

This is White Gate's final weekend of the regular season. They are open Friday and Saturday nights from 5:30 - 8:30pm for regular dinner, and Sunday for their Thanksgiving prix fixe of 3 courses for $42 from 4 - 7:45. Reservations are recommended and there is still space for Sunday's Thanksgiving feast. White Gate will then be closed but will be doing some holiday events as well as a New Year's Eve event. Anyone who would like notification of these events can send their email address to info@whitegate.ca


https://zinnart.com/



Next Saturday, October 13th is the 4th annual OHC Harvest Jam at the Chester Legion. It's a family affair starting at 3:30pm. Lots of kid friendly ingredients including bracelet making, rock painting, face painting, story telling, DJ dancing and a drum circle. There will be a BBQ on site from 3:30-6 for grilling hotdogs and sausages.
The evening entertainment starts off with Rob McInnis as Master of Ceremonies. There is a great line up including Mike Bremner's comedy on stage and local musicians till 10:30pm.
Also in the mix is a silent auction with works of art, various gift certificates, boat cruises and several food items to bid on. There are also raffle tickets for wares donated by the vendors of the Chester Farmers Market. Maybe more tomatoes ??
Put it on your calendar.

The thing to remember about Thanksgiving is that it's not the minutes that count, but the seconds.

Happy Thanksgiving to you and your family from all of us at the Chester Merchants Group.




Suzi Fraser
for the Chester Merchants Group