Chester Merchants Press Release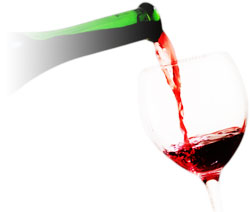 Today is the dawn of a new era.
It's Wacky Wednesday Canada !
This Week in Chester

There's a first for everything, and Claire Stewart is it - the first Artist in Residence at the Chester Art Centre.
Claire will be sharing her talent and ideas with the community at large. She'll be giving an open studio free workshop for kids called "Creating with Clay", from 9:30 am to 12:30 pm this Saturday, October 20th at the Art Centre on Queen St. Claire will give 10 children hands-on help and demonstrations as they learn to decorate a tile using tracing, engraving, paper cutting and slip application. All levels of skill are welcome, children 13 and under will need adult accompaniment. At the end of her residence, Claire will also be offering an exhibition of her latest works.
For further information contact Karen Hooper at 902-275-5789 / chesterartcentre@ns.aliantzinc.ca



This Saturday, the Chester Playhouse is thrilled to present Lennie Gallant in concert.

The tickets are sold out. Do we have scalpers in Chester?
If you missed your chance to hear Lennie, you can catch Kevin Kolloff on guitar for happy hour in the Ondaatje from 6-7 pm before the show. It's always happy hour in Chester !

This Sunday is a benefit concert for Musical Friends at St. Stephen's Anglican Church at 7 pm. They are delighted to showcase the wonderful talents of Morgan Cruikshank, Morgan Davis, Jim Henman, Jamie Junger, Old Man Luedecke, Laura Smith, Amy Vinnedge and Pat Watson along with Musical Friends and the Studio Singers. Pay What You Can. All proceeds go to the free Musical Friends programs. Charitable receipts will be issued for donations of $20 or more.


I ordered a chicken and an egg from Amazon. I'll let you know...



Suzi Fraser
for the Chester Merchants Group