Chester Merchants Press Release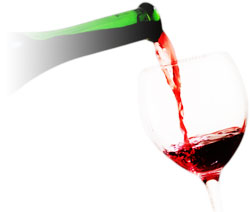 The final Big Garbage Day has come and gone. Lots of roadside gems found new homes even before nightfall. Recycling at its best !
The kitchen is closed at the Chester Golf Club but the greens are in tip top shape. Why not pop by and play 9 holes for just $25. You can play chicken with the geese.
This Week in Chester


What's the best thing about the dropping temperatures outside? It's Italian pizza nights inside at the Kiwi Café ! Beginning this Friday from 5 until 9 pm and continuing every second Friday. Giuseppe has a limited number of doughs so reserve your table now to avoid disappointment.
902-275-1492

This Saturday is youth Hallowe'en night for the short ones at the Chester Playhouse.
The evening opens with a village scavenger hunt, face painting and a costume contest from
6 - 7:30 pm followed by a screening of the animated movie "Coraline."
Tickets for adults are $20 which includes a drink (you'll need it), appetizers and movie. Tickets for the rug rats are $10 which include the scavenger hunt, treats and movie. Tickets for the movie only at 7:30 pm are adults $10 and youth $5. 902-275-3933



Sunday evening there is Hallowe'en party at the Lightfoot Tower on Regent Street from
6:30 - 8 pm. Wear your costume and enjoy spooky Hallowe'en fun. Hosted by the Municipality of Chester. Rain date: Tuesday, October 30th.
Overheard at the Independent...
"She's not fragile like a flower, she's fragile like a bomb."






Suzi Fraser




for the Chester Merchants Group