Chester Merchants Press Release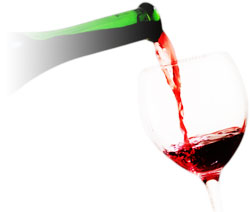 Get down to the waterfront and see what all the buzz is about. The Chester Yacht Club is open to all comers this week, so why not drop by and join in the fun.
There is entertainment every afternoon and evening after the races.

Tonight, Wednesday, the Chester Playhouse Summer Theatre School presents The Adventures of Pinocchio. Carved out of wood by the lonely toy-maker Geppetto, Pinocchio tumbles from one disastrous situation to another in search of adventure-only to discover that, in the end, all he really needs is an unselfish heart and the love of his father.

The show runs from today until Saturday with show times at 7pm each night and a matinee on Saturday at 2pm. This is a 70 minute show with no intermission.
All proceeds from the shows and donations made this week to the Chester Playhouse will go directly to the Youth Programs of the Chester Playhouse.
Dial up (902) 275-3933 for your tickets or stop by the box office (Open Wed-Sat from 12-showtime.)

Rumour has it the long awaited, eagerly anticipated "Il Ferramenta" Roman style Pizza restaurant is opening TODAY ! at 59 Duke Street. Pizza al taglio is street food from Rome and it is here in Chester ! Imported Italian ingredients and local seasonal produce are the fare so get on over there today !





Our councillor, Danielle Barkhouse, lost her home to fire last week. She and her three children managed to escape the blaze but they lost everything. A Go Fund Me page has been set up in her name. Imagine what it would be like to lose everything. Please visit this page and help if you can.



This week at White Gate Restaurant, Dj Sunny Wilson will be spinning 'Yacht Rock' tunes on the deck during Friday's Happy Hour so come along for a Happy Hour bevvie - buy one get one half price - and take the Bar Snacks menu for a test drive or have some oysters!!! To book a table for dinner this week call on 902.275.4400 Hours are Wed/Thurs. 5:00 - 8:30, Fri/Sat 5:00 -9:00 and Sunday 5:00 - 8:00




Friday night Kevin Koloff is on stage at the Rope Loft at 8 pm. He is joined by Pam on vocals and Richard on bass. "Sherman, set the wayback machine to 1963."

Enter their Facebook Giveaway. An awesome Corona bundle and $25 Rope Loft gift certificate! This will set you up for a fun beach day followed by a relaxing dinner on the water.
Visit Corona Land on the upper deck!


The online fish guys have been delivering the freshest of fishies all over Lunenburg County this summer. Are you on their mailing list? If not, you should be.

They have fresh fish right off the boat along with various frozen seafood products ready to deliver to your door twice a week. Fresh fish - with a click of the mouse. What are you waiting for?

info@onlinefishguys.com

- Fresh Haddock Fillets
- Fish Cakes
- Fresh Frozen Shrimp
- Fresh Frozen Scallops
- Breaded Haddock Fillets

Specials offered periodically:
- Fresh Halibut Fillets
- Fresh Salmon Fillets
- Frozen Lobster Meat
- Frozen Bacon Wrapped Scallops
- Oysters



Sunday night the Chester Bandstand Summer Concert presents the "Chester Brass Band" at
7 pm. Children are welcome to dance on the grass if there is any left after Race Week.
For more information, contact Sue LeBlanc @ 902-299-0139.




The Chester Art Centre is hosting a workshop next Monday, August 19th from 10am - 4pm
Paint with Paper - Up-cycling Newspapers into Works of Art
The instructor, Rhonda Barrett, will educate you about the medium of newsprint, how to care and prepare it for use in collage, and how to use it in a way similar to chigiri-e or kiri-e, cut or torn paper collage.
Pull out yesterday's news and learn how to recycle it into art. Cost: $70.00 Bring lunch.




"Bless me Father, for I have sinned. I have been with a loose girl."
The priest asks, "Is that you, little Joey Pagano?"
"Yes, Father, it is."
"And who was the girl you were with?"
"I can't tell you, Father. I don't want to ruin her reputation."
"Well, Joey, I'm sure to find out her name sooner or later so you may as well tell me now. Was it Tina Minetti?"
"I cannot say."
"Was it Teresa Mazzarelli?"
"I'll never tell."
"Was it Nina Capelli?"
"I'm sorry, but I cannot name her."
"Was it Cathy Piriano?"
"My lips are sealed."
"Was it Rosa DiAngelo, then?"
"Please, Father! I cannot tell you."
The priest sighs in frustration. "You're very tight lipped, and I admire that. But you've sinned and have to atone. You cannot be an altar boy now for 4 months. Now you go and behave yourself."
Joey walks back to his pew, and his friend Franco slides over and whispers, "What'd you get?"
"Four months vacation and five good leads..."






Suzi Fraser




for the Chester Merchants Group



| | |
| --- | --- |
| | |