Chester Merchants Press Release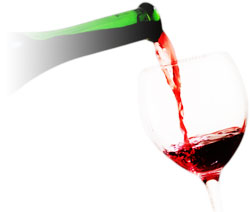 We are well and truly building to fever pitch here in the village...so much going on and so much to do. Buckle up and strap on your party togs... here we go!!
This week running from today, Wednesday, August 7
th
through Saturday August 10
th
the
Chester Playhouse
is presenting 'God is a Scottish Drag Queen". Billed as a cross between Dame Edna and Billy Connolly, with a dollop of Eddie Izard, this show looks hilarious!! Having won more that 18 'Best of the Fest' awards, this show had broken records at festivals across the continent...so do not miss this one!!
Adult tickets are $35 Youth tickets are $15 and Matinee tickets are $20.
Remember, Wednesday is POKER NIGHT at White Gate!! Play a game of chance and win your dinner like this happy table of diners. Every Wednesday through the summer the nice folks at White Gate, at 28 Pleasant Street, will give you a chance to charm lady luck!! For more information or to make a booking call on 902.275.4400 or visit
www.whitegate.ca




This week the Chester Art Center are holding a 2 day course in SMARTPHONE PHOTOGRAPHY. The Instructor is Alexa Cude and the course runs August 7 & 8 10:00 am - 4:00 pm. This two-day course will focus on using the smartphone to its full potential as a camera including photography fundamentals, settings, apps, editing and social media.



Cost: $150. Bring your Smartphone and phone charger. Bring a lunch. For more information you can reach the Art Center on 902-275-5789 or email info@chesterartcentre.ca

.

For more details
The lovely team at
Amicus Gallery
are happy to welcome Arnaud Béghin as their featured artist. Arnaud is originally from Le Havre, France and has been living in Hantsport, NS since 2013. His show opens this Thursday, August 8
th
from 6 - 8:00pm and runs till the 24
th
. This is their final show for the 2019 summer so don't miss this one!
You can preview the show at
www.amicusgallery.ca



CHESTER FARMERS' & ARTISANS MARKET is open EVERY FRIDAY
at the Old Railway Station, from 9:00 am to 1:00 pm. Rain or Shine. Lovely local fresh produce, meat and fish, artisan baking, tasty meals, flowers and plants, handmade crafts, jewelry and treats. For you, your family and your dog!! Plus it is a great place to catch up with everyone....a very social gathering!
For more info www.chesterfarmersmarket.wordpress.com.
Friday night at the Rope Loft is groovy as always, with this week's live music event featuring East Coast Vibe (formerly Blue Lane). This is a great act, and the nosh at the Rope Loft on a Friday features Prime Rib....so that's a 'twofer'!
On the water this weekend is the
Chester Classic Series Regatta
, with racing Friday, Saturday and Sunday. This is an amazing opportunity to see some beautiful and unique boats participate in a series of pursuit style racing. The boats will be starting and finishing in the front harbour just after lunchtime, so come on down, open a cold one and watch some fun sailing!
The event is open to all handicap boats to encourage all types of sailors to join the fun and get close up to the local classic fleet. The event is a charity regatta with a group of Autism charities being the beneficiaries, last year over $2000 was raised! For information and registration visit:
On Saturday, August 10th there is Breakfast at the Chester Legion from 7:30 to 10:30 am. Enjoy eggs (any way you like them), French toast, hash browns, beans, bacon, sausage, toast, tea/coffee and juice.


Also on Saturday, Paint Off, Tea & Auction at Lordly Park in Chester from 12:00 to 5:00 pm. The Paint Off runs 12:00 to 3:00 pm and the Tea & Auction 3:00 to 5:00 pm. Enjoy sandwiches, desserts and tea. Admission is $10. Come and watch Wesley Lowe, Beverly Hubley, Gary Selig and Jayne Campbell paint. This unique fundraising event brings local artists together in a friendly exhibition of talents as they paint off against one another. Bring a lawn chair and enjoy an exciting community event while mingling with the artists. Their works will then be auctioned off at the Lordly Tea right after the event. A new painting of Chester will be on display. Proceeds going to the artists and the Chester Heritage Society.
On Sunday, August 11
th
, the
Chester Bandstand Summer Concert
series presents
"Tuesday Night Band" starting at 7:00 pm. Children are welcome to dance on the grass. Adults may want to bring a lawn chair. Concerts may be moved or cancelled in heavy rain at the discretion of the performer(s). For more information, please contact Sue LeBlanc 902-299-0139

Don't forget
Picnic in the Park
on Tuesdays, with live music each week form 6:00 - 8:00 at Lordly Park when its sunny!! Next Tuesday, the 13
th
features Amanda Riley, sponsored by the Chester Area Pharmasave. Meals for Musicians generously provided by the
Stretch Diner
.

Free admission...Donations for the band gratefully accepted...if it's raining Tuesday, then you dance on Wednesday, if it's raining Wednesday, you dance on Thursday!

Check
www.chester.ca
for Event Cancellation.



Phew!! had enough?? Wait till next week!!



for the Chester Merchants Group
| | |
| --- | --- |
| | |