Chester Merchants Press Release
| | |
| --- | --- |
| | |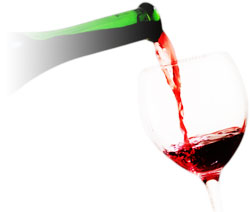 Another beautiful day in the hamlet.
The perfect opportunity to get out on a kayak and see the harbour close up and personal.
The Kayak Shack
has canoes and stand up paddle boards in addition to kayaks. Take a guided tour or just paddle out and watch the bluenose races. All safety equipment and basic instruction provided.

White Gate restaurant is now open Wednesday through Sunday for evening meals. This week they are introducing their new happy hour on the deck from 5 - 6pm. Buy one drink, get the second one half price (terms and conditions apply). There is a bar snack menu available for the social hour.
Also launching this week at White Gate is poker Wednesdays!
Feeling lucky? If you dine at White Gate on a Wednesday night, when it comes time to pay the bill, if you pull the Ace of Hearts out of their deck of cards, they will comp your dinner for up to four guests.
Reservations not required but suggested during the peak summer season. 902.275.4400




Tomorrow night, Thursday, at 7:30pm Viva Chorale, a community choir from Salt Spring Island, British Columbia is doing a tour with Nova Scotia community choirs and Chester's own Studio Singers. There will be over 50 choristers. Jim Henman of April Wine fame is leading the pack. Smoke a doobie and re visit the 70's with Jim. No. Wait ! I don't think it's like that.


Pay what you will at the door.


Friday night the Rope Loft is hosting "East Coast Vibe" kicking off at 8 pm - re imagined jazz with the hottest couple in town. Don't miss this.
Blueberry ale on tap all week to cleanse the palate between courses on the new upper deck.
Waterfront dining at it's best.





Saturday is the much anticipated Annual Chester Heritage Society auction and flea market from 9:30-2:30 pm. The whole village turns out for this fabulous event which has all sorts of goodies old and new. Trust me - there WILL be something on the block you need in your life.
Rain date is Sunday @ 1 pm. BYO chair and flask. 902-275-2592



The

Chester Playhouse

is hosting their annual gala fundraiser "Gala 80." They are celebrating their ruby jubilee of being an arts venue in the village of Chester for the past 80 years!

Lots of goodies on the auction block !

This signature fundraising event provides for the resources that support professional and community theatre, music, film and educational programs at the Playhouse.


Where : Captain's House

Nosh : Scanway

Booze : Bishop's Cellar

Tunes : Buchanan's House of Music


Tickets are $150/person. A tax receipt will be given for a portion of the ticket price.

902-275-3933 for your ticket to ride. Operators are standing by.







Sunday evening the Chester Bandstand Summer Concert Series has our own Chester Brass Band on stage at 7 pm. This band is 100 years in the making. Bring the family, bring a picnic, bring the dog. Concerts may be moved or cancelled due to rain at the discretion of the performers. For more information, please contact Sue LeBlanc @ 902-299-0139.







Laura Mulrooney photo
The
Chester Arts Centre
at 40 Queen Street, has invited renowned Maritime artist Susan Paterson next Tuesday and Wednesday from 9:30 - 4 pm, to teach a water colour workshop.
Students will be shown how to set up their own still life considering light, colour, rhythm and composition.
Bring your Spider Man lunch pail.

One day a man's overcoat was stolen in a restaurant.
"Did you see the person who took my coat?" the man asked a passing waiter.
"Yes sir" he replied.
"What did he look like?"
"Ridiculous," said the waiter. "The sleeves were far too short."







Suzi Fraser




for the Chester Merchants Group